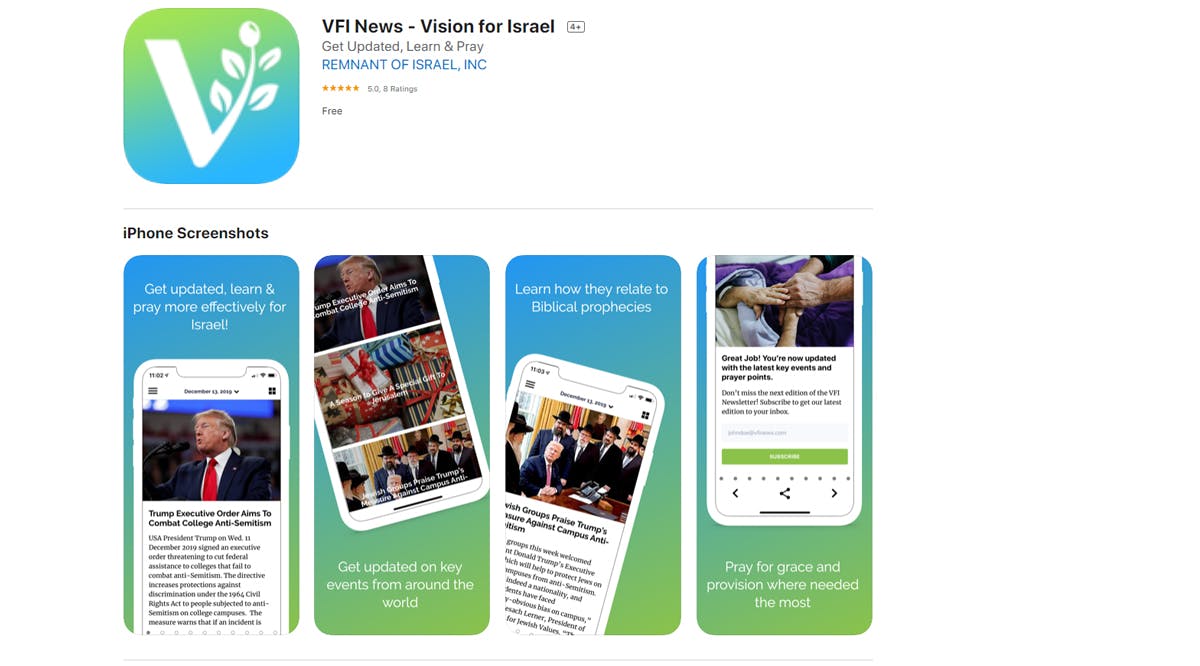 Get the VFI News app on iOS or Android!
Join the VFI News community on mobile and stay UPDATED on key events from around the world, LEARN how they relate to Biblical prophesies, and PRAY for grace and provision where needed most.
VFI Recipients, Follow Us on Facebook: Our official Facebook address is: Vision for Israel. Follow us there and please hit "like" if you like us.