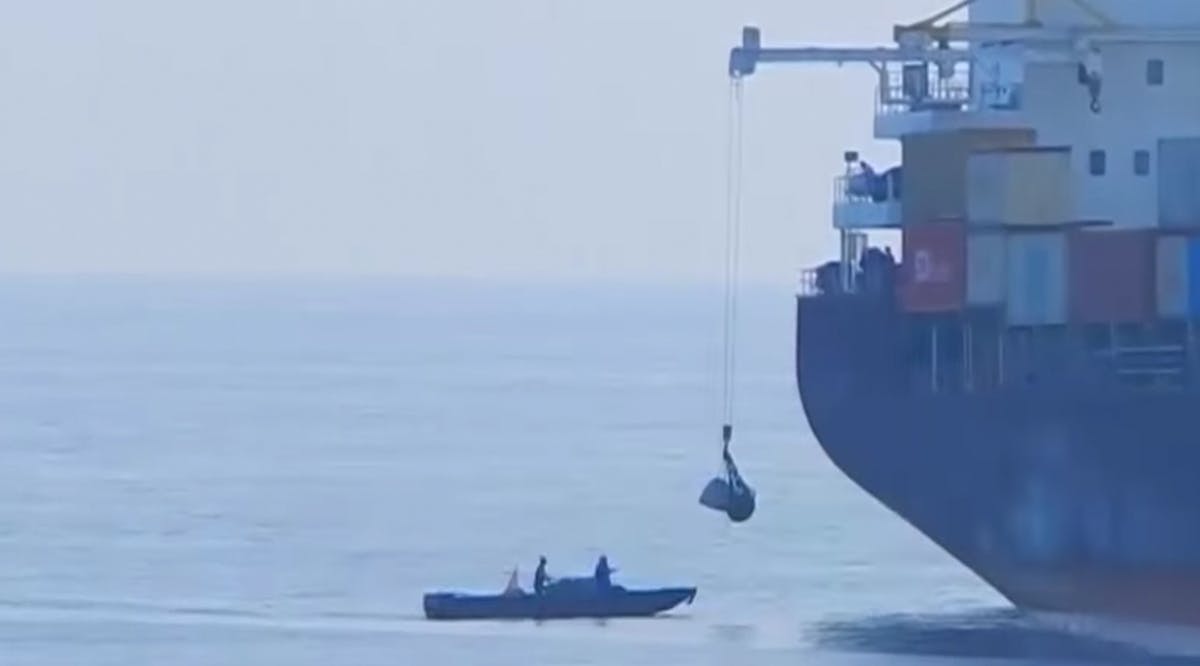 Israeli Forces Carried out Strike on Iranian Ship in Red Sea
Israeli forces carried out a strike on an Iranian ship in the Red Sea in retaliation for previous strikes by Iran against Israeli vessels, according to a Tuesday report.
A US official told The New York Times that Israel notified the US that Israeli forces attacked the ship around 7:30 a.m. local time on Tuesday.
The development came as the US and Iran opened indirect talks aimed at rescuing the 2015 Iranian nuclear deal. Israel strongly opposes the deal's revival.
The anonymous US official said Israel called the strike a retaliation, and that the ship had been hit below the waterline.
Israel has not officially commented on the incident. Israel rarely confirms or denies strikes against Iran-linked targets, but sometimes claims credit for attacks that are a direct response to aggression by Iran or its proxies. (TOI / VFI News)
Those who carried burdens were loaded in such a way that each labored on the work with one hand and held his weapon with the other. And each of the builders had his sword strapped at his side while he built. The man who sounded the trumpet was beside me. - Nehemiah 4:17b-18