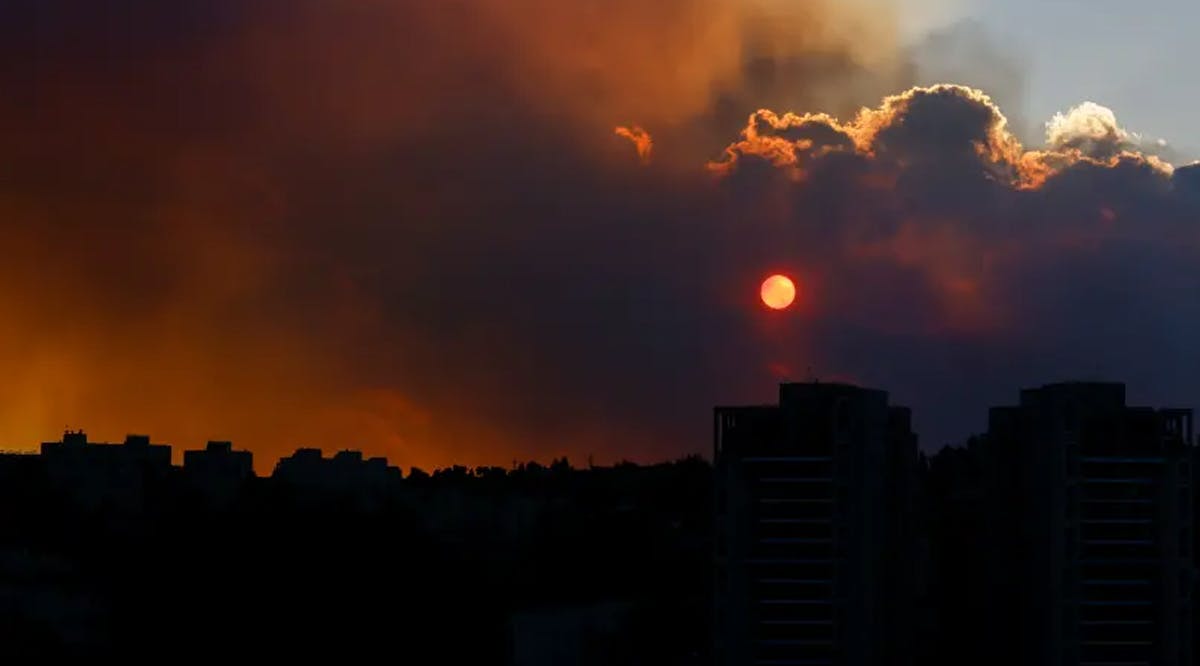 Jerusalem Area Fire Mostly Contained, Int'l Aid Request Cancelled
On the dawn of the third day of efforts, firefighters had the Jerusalem area wildfire mostly contained on Tuesday morning, with Fire Chief Insp.-Gen. Dedi Simchi telling Public Security Minister Omer Bar-Lev that international aid was no longer needed.
Despite the containment of the fire, emergency services expressed concerns on Tuesday morning that strong winds could cause the fires to spread again in the afternoon.
The fire has burned nearly 2,000 hectares (4,940 acres) of land so far, with Simchi saying on Monday evening that the fire is on the scale of the Carmel Fire, which burned large swaths of land in northern Israel in 2010, killing 44 people.
Hundreds of firefighters worked overnight at a number of hot spots to extinguish the fires. On Tuesday morning, eight firefighting aircraft and helicopters began operating to fight the flames, with firefighters aiming to make as much progress as possible while winds were low and humidity was high in order to prevent the spread of the fire.
Firefighters are also focusing efforts to ensure that the fire is kept away from Hadassah-University Medical Center, Ein Kerem, with Army Radio reporting that officials are concerned that they would be unable to safely evacuate the entire hospital.
The Communications Ministry announced on Tuesday that the fire had caused damage to a cellular service site, affecting Cellcom and Pelephone service, and Bezek infrastructure, affecting internet and telephone service in some locations. A Bezek broadcast site in Eitanim was repaired after it was damaged yesterday. (TOI / VFI News)
"God, we ask that you protect Your children from natural disasters, and protect the firefighters working to put out the Jerusalem wildfires."