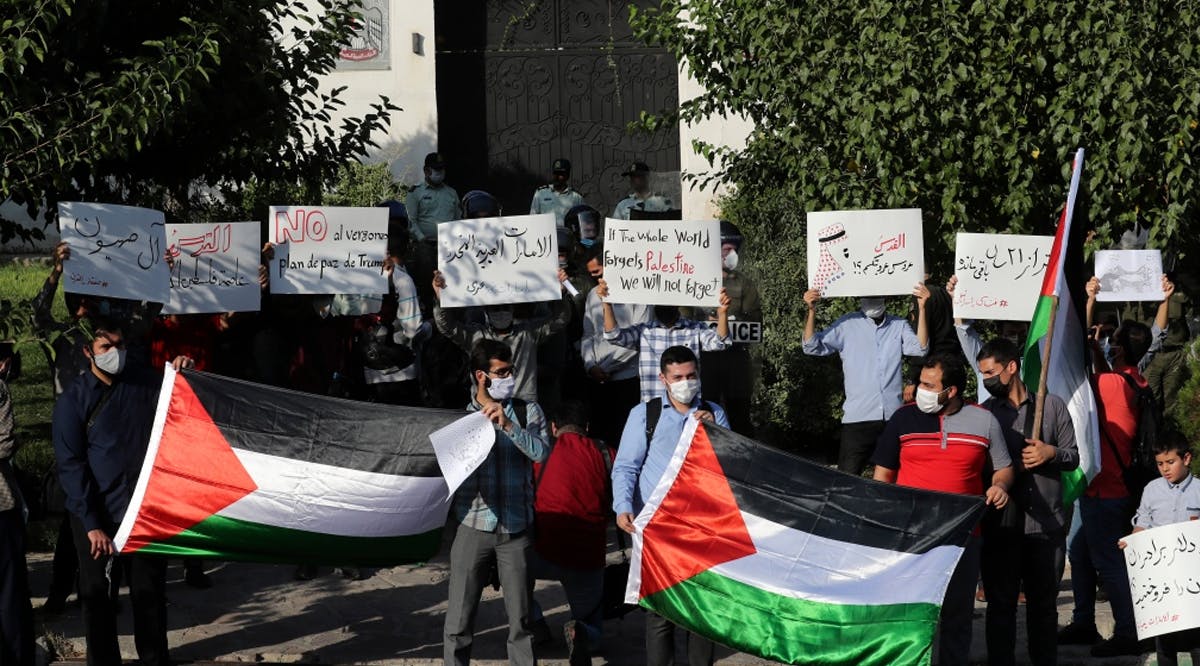 Iran Threatens UAE over New Israel Ties
United Arab Emirates leaders should expect punishment for normalizing relations with Israel, according to Iranian officials seething over the breakthrough accord.
"The UAE government and other accompanying governments must accept responsibility for all the consequences of this action," the Iranian Foreign Ministry said Friday in a statement carried by state-run and regional media.
UAE officials justified the historic agreement by emphasizing that Israeli Prime Minister Benjamin Netanyahu agreed to suspend plans to annex territory regarded by many observers as essential for a future Palestinian state. Palestinian leaders rejected the deal as "a betrayal" of their cause, which Iranian leaders also argued.
"W/ that strategic mistake, #UAE will be engulfed in Zionism fire," Hossein Amir-Abdollahian, a foreign policy adviser to the speaker of Iran's parliament, tweeted late Thursday.
"It will contribute toward stability in the region and advance the cause of peace," House Foreign Affairs Chairman Eliot Engel, said Thursday. "I hope that this new breakthrough will give courage to other countries to move forward toward normalization and motivate Palestinians to give peace a chance." (WE / VFI News)
"God, we ask that you strengthen your people, and protect them from all who would do them harm."