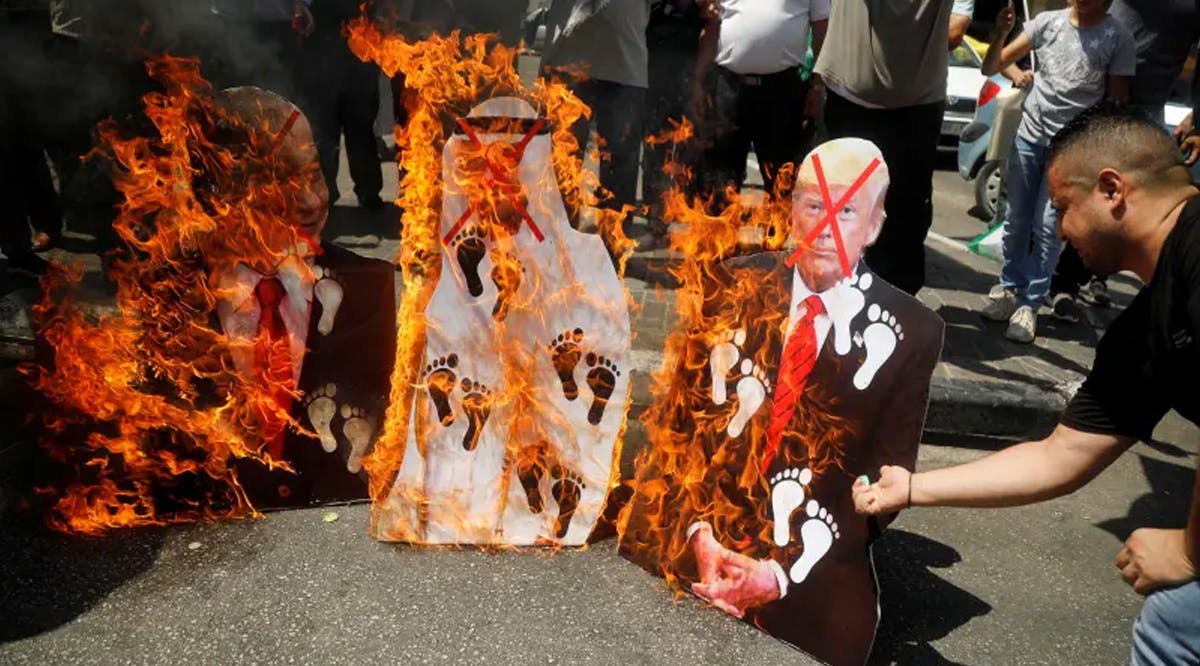 Palestinians Fume over Israel-UAE Deal
Palestinians from across the political spectrum on Thursday strongly condemned the normalization agreement between Israel and the United Arab Emirates, dubbing it a betrayal of Arabs and Palestinians.
Many Palestinians and Arabs took to social media to express outrage over the agreement, with some calling it a "new nakba," or catastrophe. They also used a variety of pejoratives against the Gulf state and its leaders, including the "United Zionist Emirate" and "dogs" and "traitors." Others referred to the announcement as a "black Thursday for Arabs and Palestinians."
Palestinian officials said they did not have prior knowledge of the agreement.
The agreement violated the 2002 Arab Peace Initiative, which states that the Arab countries would establish normal relations with Israel only "in the context of a comprehensive peace and a full Israeli withdrawal from all the territories occupied since 1967," the officials said.
The Palestinian Authority announced on Wednesday night that it has decided to recall its ambassador to the United Arab Emirates in protest of the normalization agreement with Israel. (JPost / VFI News)
"God, we ask that you use this as an opportunity to bring people together in peace, rather than sow more hatred."