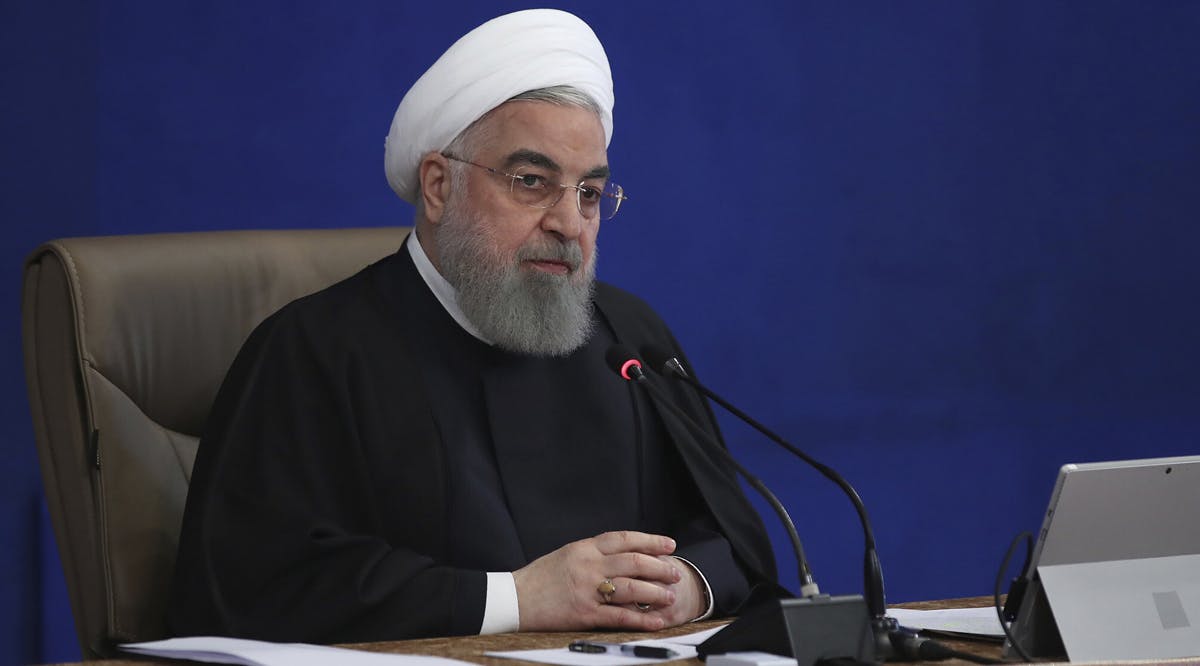 Iran President Vows to Help Syria Confront Israel 'Until Golan Liberated'
Iran's President Hassan Rouhani said on Tuesday that Tehran and Damascus share a common goal of confronting Israel and will continue on that path until the Golan Heights has been returned to Syria.
Rouhani's website said the remarks came during a meeting with visiting Syrian Foreign Minister Faisal Mekdad.
"The Islamic Republic of Iran will continue its support to the Syrian government and people as our strategic ally and we will stand by Syria until its final victory," Rouhani said, adding that confronting "Zionist occupiers and terrorism" is the joint goal of both nations.
IDF chief Aviv Kohavi said last week that Israel would not let up its campaign aimed at keeping Iran-backed fighters from gaining a foothold in Syria.
The IDF has launched hundreds of strikes in Syria since the start of the civil war in 2011 against moves by Iran to establish a permanent military presence in the country and efforts to transport advanced, game-changing weapons to terrorist groups in the region, principally Hezbollah. (TOI / VFI News)
"God, we ask that you protect all the innocent lives of your children, from every threat."