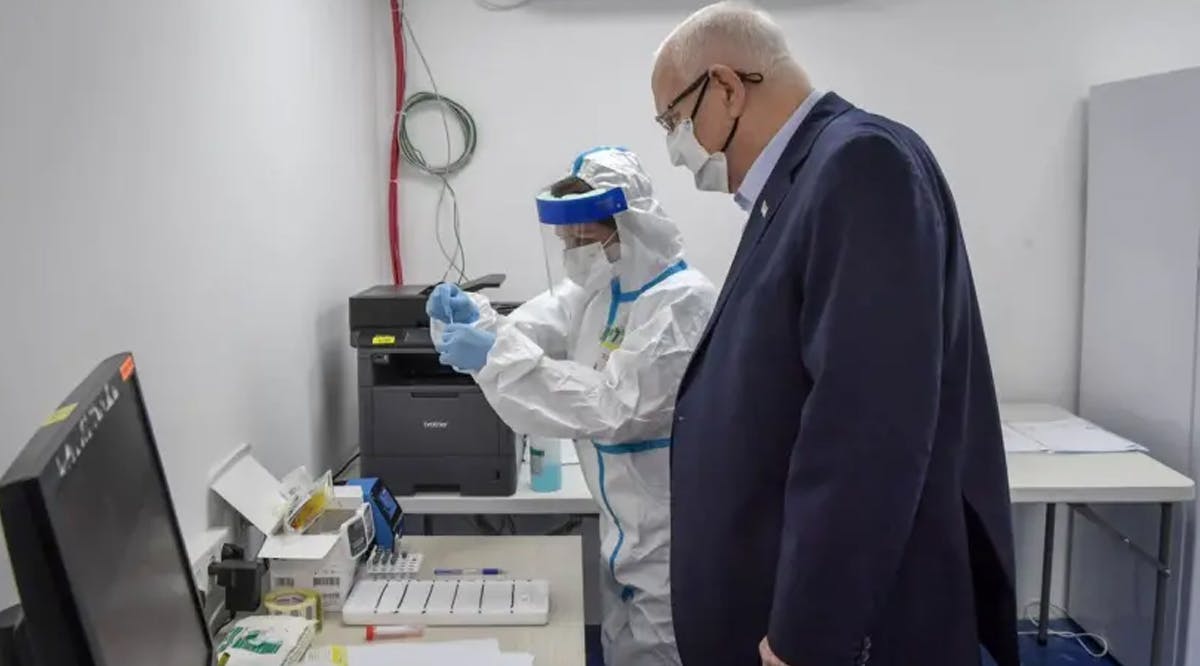 Netanyahu, Rivlin To Vaccinate First in Public Events
Prime Minister Benjamin Netanyahu will receive a coronavirus vaccination on Saturday night and President Reuven Rivlin will be inoculated on Sunday morning, the two men said Wednesday.
"On Friday I will get out of [isolation] and on Saturday night I will get vaccinated," Netanyahu said in a video statement. He did not indicate where he will be jabbed.
Rivlin will receive his injection on Sunday at Hadassah Hospital, Ein Kerem in Jerusalem.
Rivlin and Netanyahu's vaccination will be filmed and photographed in an attempt to help build public trust in the vaccine.
"I asked to be the first vaccinated to set an example and convince you that you can get vaccinated and need to get vaccinated," the prime minister said.
Rivlin said that he will take the opportunity to "salute medical teams throughout the country and their noble work during the coronavirus pandemic." (JPost / VFI News)
Beloved, I pray that all may go well with you and that you may be in good health, as it goes well with your soul. - 3 John 1:2