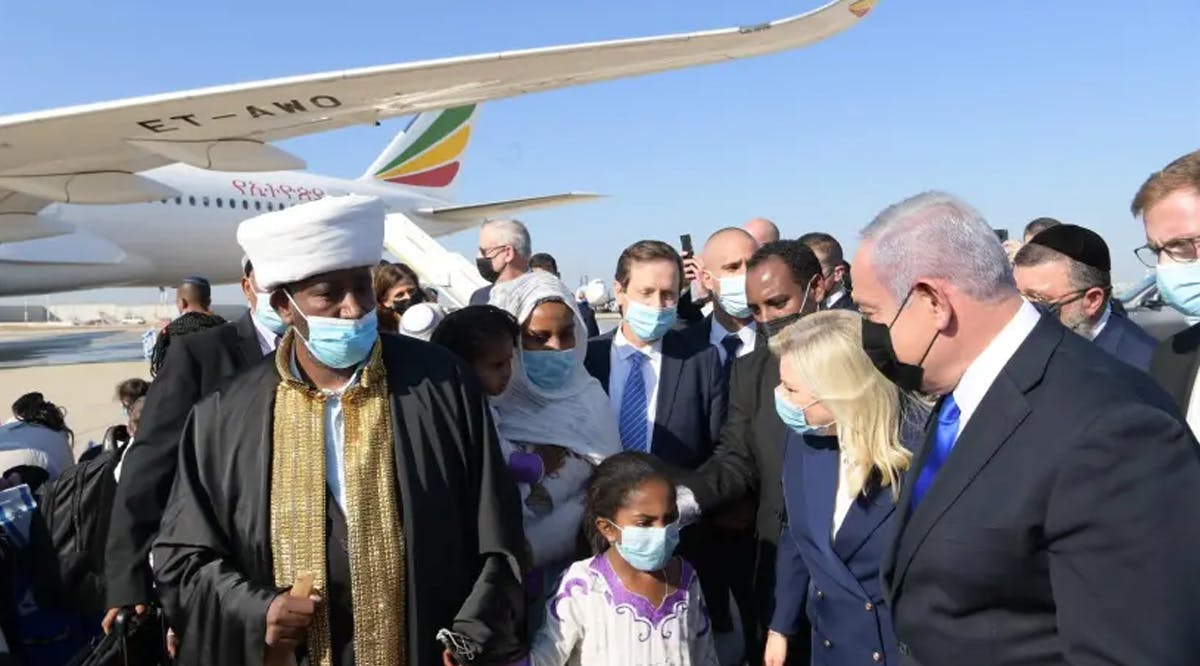 First Immigrants from Ethiopia Land as Part of Op. Rock of Israel
The first flight of Operation Rock of Israel brought 316 members of the Falash Mura community from Ethiopia to Israel early on Thursday together with Aliyah Minister Pnina Tamano Shata and they were greeted at Ben Gurion Airport by Prime Minister Benjamin Netanyahu, Alternate Prime Minister Benny Gantz, Jewish Agency Chairman Isaac Herzog, and other dignitaries.
About 100 more Falash Mura community immigrants will arrive on Friday as part of a plan to airlift some 2,000 of the group by the end of January 2021.
Activists supporting Falash Mura immigration have, however, condemned Netanyahu and the government because more than 7,000 of the community remain in Addis Ababa and Gondar despite his promises before the last election that all those waiting would be brought to Israel by the end of this year.
Those arriving on Thursday are the children or grandchildren of members of the community who immigrated here many years ago. (JPost / VFI News)
Then they cried to the Lord in their trouble, and he delivered them from their distress. - Psalm 107:6
"God, we ask that you provide a safe haven for all those who seek it."