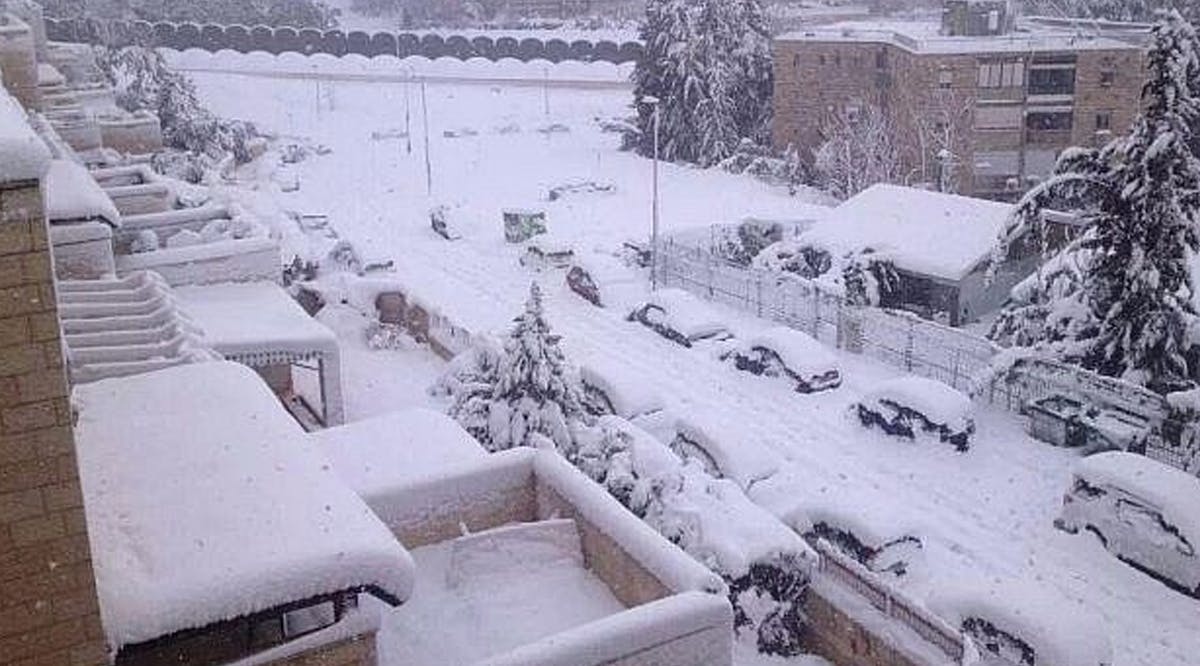 Let It Snow: Israel Looking Forward to 'Storm of the Season' Next Week
Jerusalem may be at least sprinkled in white this week, as forecast models indicate that a cold wave and stormy weather is headed for the Holy Land starting on Tuesday night.
"We're seeing something that hasn't been seen since 2015," Alon Abarbanel, an economics student at Tel Hai and an amateur meteorologist, told Kan on Thursday. "There will be a very cold air system that slides in our direction. We are seeing snow that could accumulate in places like Jerusalem and Metula and not just in the Golan Heights. We're all just waiting for it, especially with the slightly disappointing winter that has been until now. To get the icing on the cake would be amazing."
Meteorologist forums expressed excitement at the possibility of winter weather, with many expressing hope that this week would bring snow to Jerusalem and the mountainous regions of the country. (JPost / VFI News)
"For as the rain and the snow come down from heaven and do not return there but water the earth, making it bring forth and sprout, giving seed to the sower and bread to the eater." - Isaiah 55:10