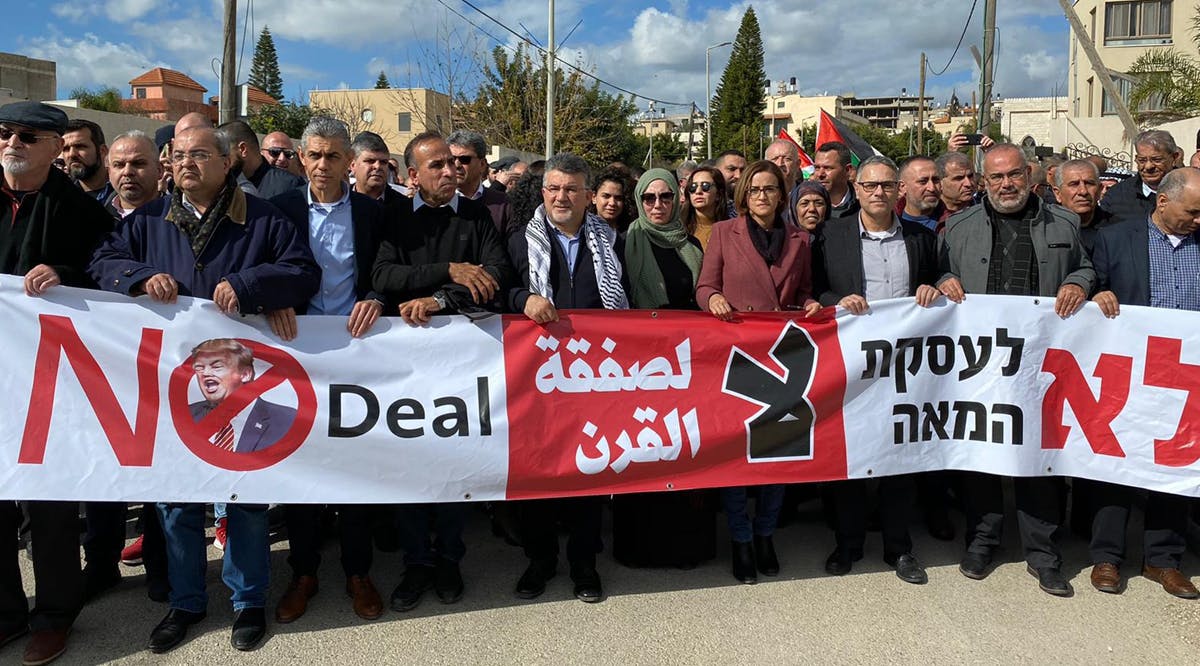 Arabs in Israel do Not Want to Live in "Palestine"
Thousands of Arab citizens of Israel have been demonstrating to express their rejection of the idea in the USA peace plan of placing them under the sovereignty of a Palestinian state. The main reason Arabs in Israel are afraid of becoming Palestinian citizens is because they know that the Palestinian state will be anything but democratic. They see how Palestinians living under the Palestinian Authority (PA) in Judea & Samaria and Hamas in Gaza are subject to human rights violations on a daily basis. In Israel, Arab citizens participate in the general elections and have their own representatives in the Knesset. In Judea & Samaria and Gaza, Palestinians haven't held elections since January 2006. Palestinians have not had a functioning parliament since 2007 when Hamas violently seized control of Gaza after overthrowing Abbas' PA regime. Palestinian journalists, human rights activists, political activists, and university students are targeted by the PA and Hamas on a regular basis. The Arab Israelis' protests are seen as a message to the world that they prefer to continue living in Israel and not under another Arab dictatorship. (Gatestone Institute)
Israeli Arabs live in a world-class country, with extensive economic opportunities and democratic freedoms. They receive the same health and other social benefits as Jewish Israelis. Pray there will be growing numbers of Palestinians who weary of oppressive government chiefs and their focus on the destruction of Israel, rather than on building better lives for their citizens. Pray for new leaders with a vision for change and co-operation with the Jewish state to be raised up among the Palestinian people.