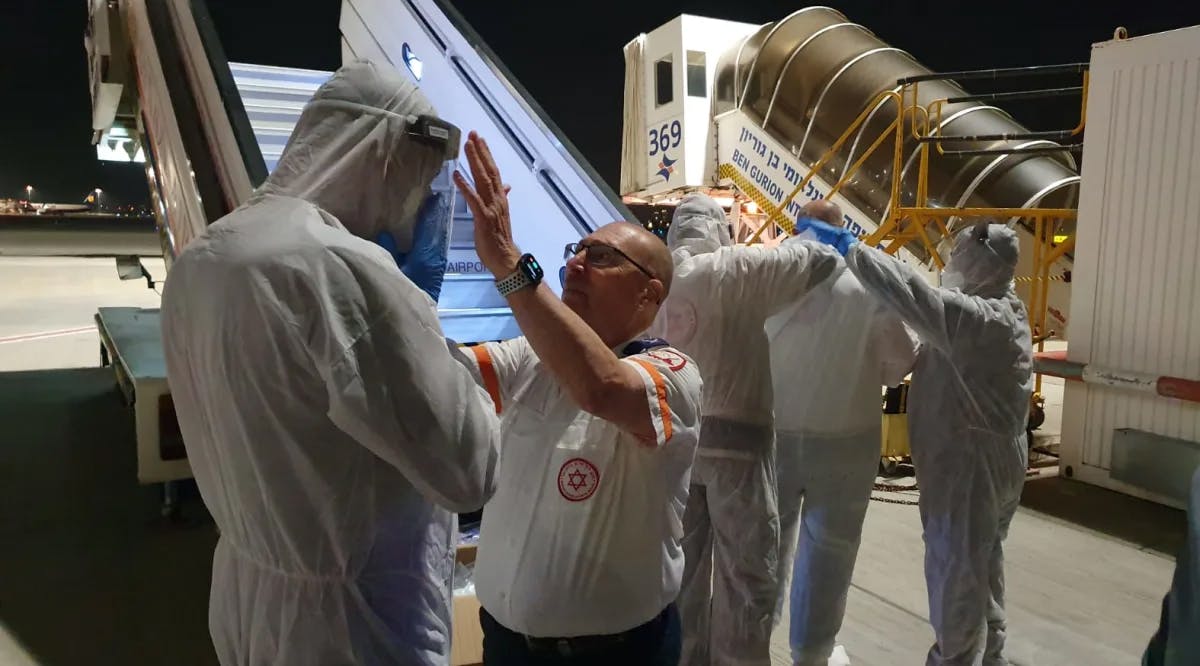 Israel and the Coronavirus
The first known case of coronavirus in Israel was reported last Friday 21 Feb. 2020, when one of the 11 Israeli passengers who returned from the Diamond Princess ship, currently under quarantine at Yokohama Port in Japan, tested positive for the disease. As of Sunday 23 Feb. 2020, the Government of Israel reports there are no other known cases of novel coronavirus (COVID-19) in Israel. As a precaution, Israel's Ministry of Health has advised that the Israeli Population and Immigration Authority deny entry to anyone who is not an Israeli resident who has been in China, Thailand, Hong Kong, Singapore, and/or Macau over the prior 14 days (excluding airport connections only). Additionally, the Israeli health ministry announced on Saturday 22 Feb. 2020 that "The directive that applies to China now also applies to South Korea and Japan". Late Sunday 23 Feb. 2020, PM Netanyahu ordered additional restrictions on the entry of tourists from Australia and Italy and called for a team to monitor the spread of the epidemic. Israeli residents who have been in one or more of these countries over the prior 14 days have been required to remain in home quarantine until 14 days have passed since the date of departure from that country and must register with the Ministry of Health.
Pray that Israelis who have been subject to quarantine will comply with the mandates issued by the Ministry of Health. Some 50 people who have been restricted to their homes as a safety precaution have not remained there for the required time. The Health Ministry has warned that the maximum penalty for knowingly violating the quarantine order would be a seven-year prison term. Pray against undue fear regarding this health crisis but also against lack of wisdom in dealing with a very serious epidemic.