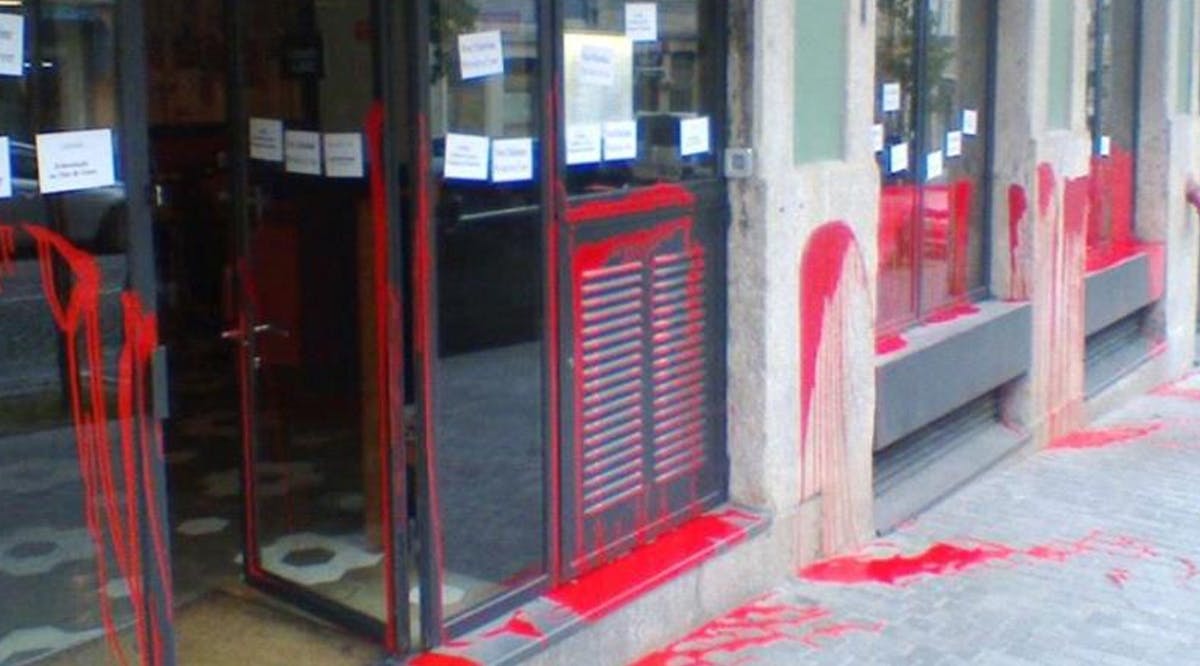 Restaurants in Portland Vandalized with 'Free Palestine' Graffiti
Several Israeli-affiliated restaurants were vandalized with "free Palestine" graffiti over the weekend in Portland, Oregon.
The Portland Police Bureau is reportedly investigating three separate incidents of such restaurants being vandalized at around the same time. These include a vegan hummus restaurant from Israeli chef Tal Caspi called Aviv and two branches of Shalom Y'all, a restaurant that specializes in Mediterranean food, including shawarma and falafel.
Some of the graffiti spray-painted on a Shalom Y'all restaurant read: "Hummus not Israeli," "Falafel is from Palestine" and "murder," according to photos posted on social media. Kasey Mills, Jamal Hassan, and Laura Amans, the restaurant's owners, described the assaults as antisemitic. (JPost / VFI News)
"God, we ask that you continue to bring antisemitism to light so that it can be exposed and confronted at every turn."