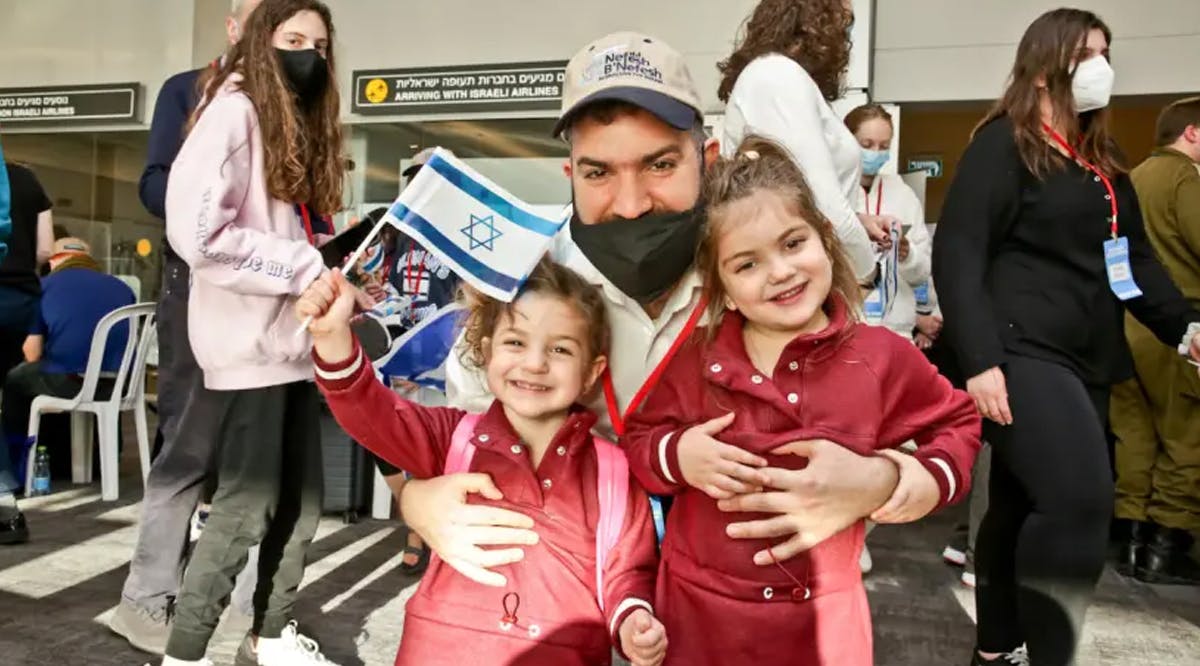 Final Nefesh B'Nefesh Aliyah Flight of 2020 Lands in Israel
The final Nefesh B'Nefesh flight of 2020 landed in Israel on Wednesday afternoon, carrying 48 new immigrants to the Jewish state, NBN announced. The 48 olim who landed this week join the 3,168 people who moved to Israel from North America in 2020.
Despite the coronavirus pandemic, some 2,625 people have immigrated to Israel from North America since the beginning of the pandemic. NBN received 6,704 applications from people who wanted to immigrate to Israel, which is a 126% increase in interest in aliyah compared to the 3,035 applications in 2019.
"As we look back at the challenges everyone faced in 2020, we are extremely proud of what we have accomplished together," said Rabbi Yehoshua Fass, Co-Founder and Executive Director of Nefesh B'Nefesh. "We look forward to watching each oleh [new immigrant] grow and build their new lives in Israel, and eagerly look ahead to 2021, a year with the potential to exceed all expectations in aliyah." (JPost / VFI News)
My people will abide in a peaceful habitation, in secure dwellings, and in quiet resting places. - Isaiah 32:18