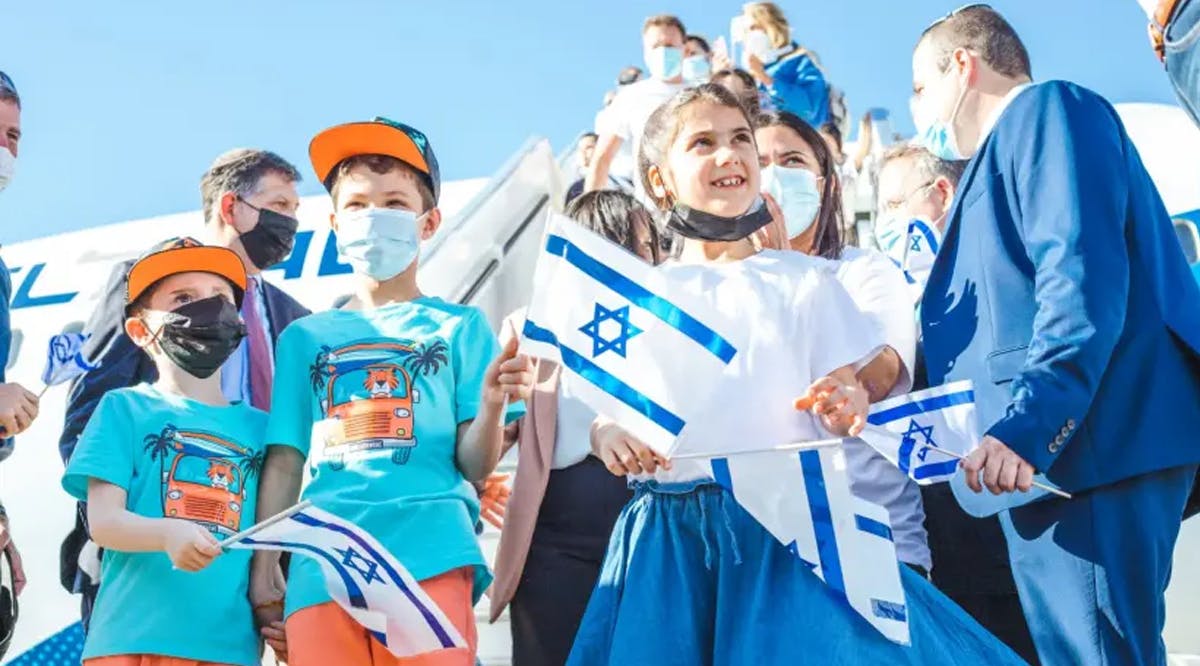 160 French Olim Arrive in Israel on Special Flight
A group of 160 French Jews making Aliyah arrived in Israel Wednesday, on a special flight from Paris organized by The Jewish Agency for Israel and the Ministry of Aliyah and Integration.
The new immigrants were accompanied by the Minister of Aliyah and Integration Pnina Tamano-Shata, who was returning from a tour of the Jewish community in France due to growing interest in Aliyah in that country.
According to the Ministry of Aliyah and Integration and The Jewish Agency, Israel has seen a 137% jump in the number of new immigrants from France so far during 2021 compared to the same period last year.
Although Aliyah during 2020 declined by almost 40% due to the COVID-19 pandemic, there was a dramatic increase in the opening of new Aliyah files, including from France – where 6,053 files were opened compared to 2,475 in 2019.
Among the 160 immigrants who landed on Wednesday night were doctors, lawyers, teachers, engineers, and marketing and media professionals, as well as 46 young people under the age of 18 who will enter the Israeli education system. (JPost/ VFI News)
"God, we ask that you watch over the new Olim, and provide them safety, security, and love in their new home."