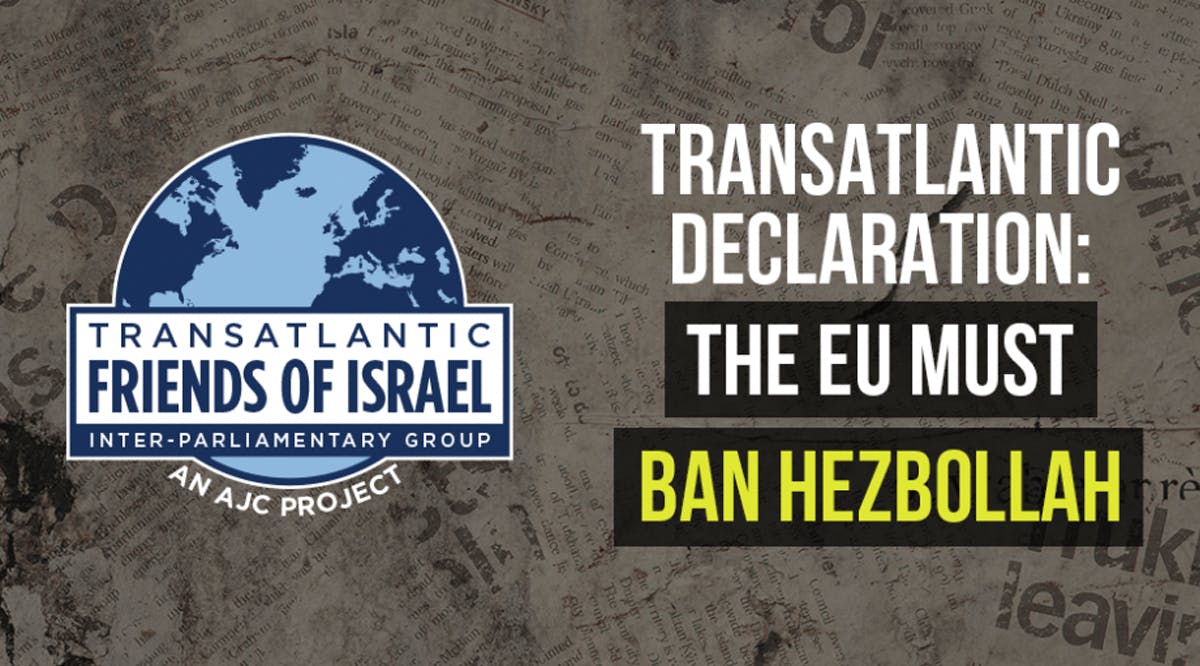 Lawmakers Call on EU to Ban Hezbollah
In an unprecedented transatlantic initiative, over 230 cross-party lawmakers from Europe, North America, and Israel urged the European Union (EU) to designate Hezbollah in its entirety as a terrorist organization.
Friday's campaign launch marks the eve of the twin anniversaries of Hezbollah's deadly bomb attacks on the AMIA Jewish community center in Argentina in 1994 and an Israeli tourist bus in Bulgaria in 2012. Among the signatories are numerous members and chairs of foreign affairs and EU committees, party leaders, parliamentary vice presidents, heads of inter-parliamentary friendship groups with Israel and the US, and several lawmakers who have previously served as president, prime minister, and foreign and defense ministers.
The growing number of legislators from the EU and national parliaments from 25 EU member states, the UK, Switzerland, the U.S., Canada, and Israel dismiss the false distinction the EU created seven years ago when it designated only Hezbollah's so-called military arm, underlining the danger the entire group poses. (INN / VFI News)
"God, we ask that you help the international community to come together against hatred, and to take a stand against those who engage in terrorism and genocide."