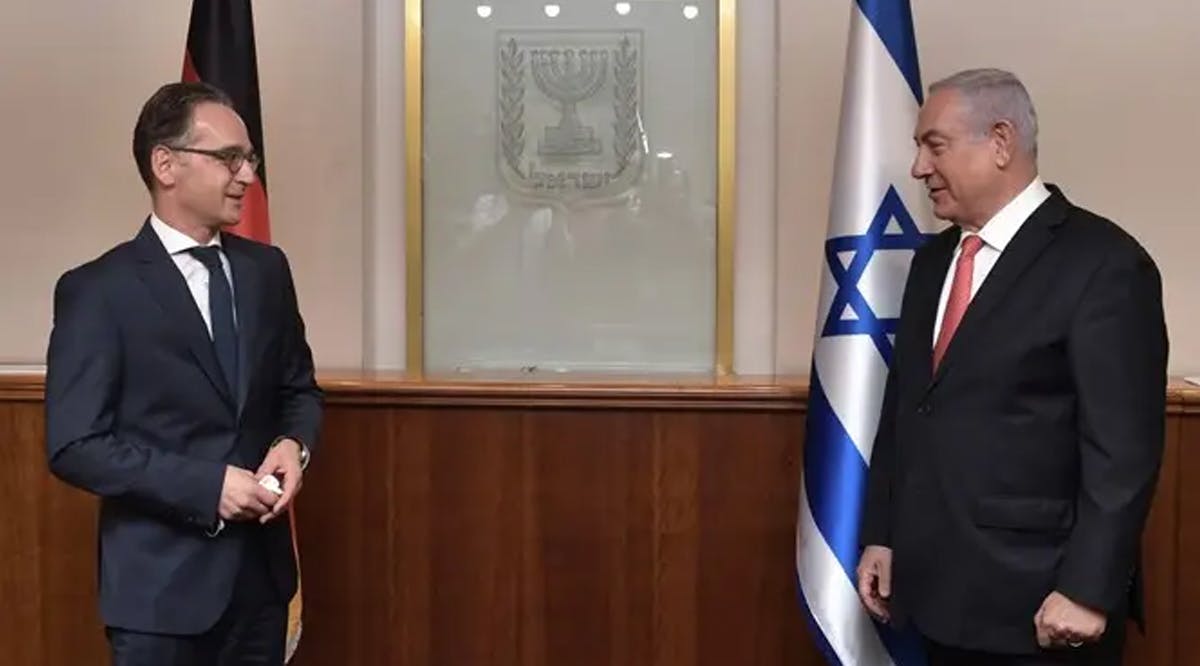 Netanyahu to German FM: Stop funding anti-Israel organizations
Prime Minister Binyamin Netanyahu met Wednesday evening with German Foreign Minister Heiko Maas in Jerusalem. The two discussed, among other things, Israel's demand that Germany ceases funding anti-Israel organizations that defame the Jewish State.
Maas inquired about the Israeli government's plans in light of the Trump Administration's 'Deal of the Century' and its intentions to apply sovereignty in Judea and Samaria. He noted that this was important because Germany will soon assume the presidency of the European Union (EU) and its membership in the UN Security Council.
The prime minister stated that Israel's security interests must be maintained in any agreement, including full security control on the western side of the Jordan River.
"Every realistic plan must recognize the reality of Israeli settlements on the ground, and not foster the illusion of displacing people from their homes," Netanyahu added. (VFI News)