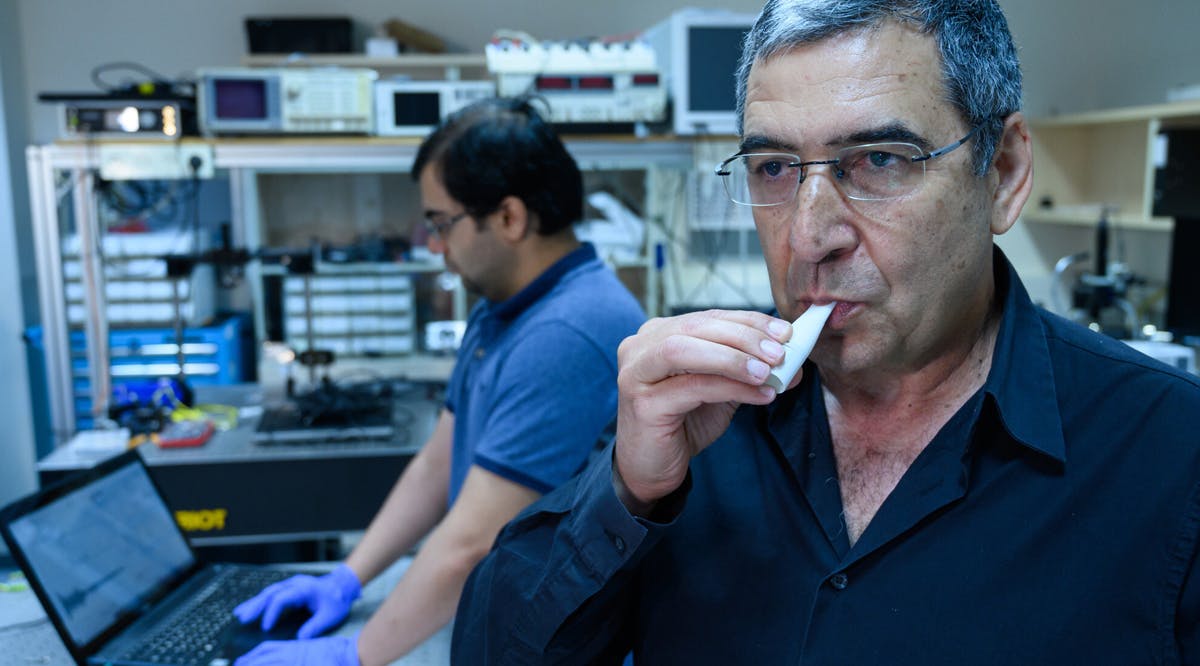 Israeli-Designed Instant Coronavirus Breathalyzer Could Be Rolled Out Globally
An Israeli-designed one-minute breath test to tell whether someone has coronavirus could soon be installed at hundreds of global entry points pending FDA approval.
The clever contraption, which uses frequency to detect the deadly SARS-CoV-2, was designed by a team based at an Israeli university and has a success rate of more than 90 percent in trials to-date.
Current tests for the new coronavirus use throat or nose swabs and look for particles but the team led by Professor Gabby Sarusi at the Ben-Gurion University of the Negev thought outside the box in terms of detection.
Sarusi said the idea was for these breathalyzers to be installed throughout the country at places such as ports, workplaces, and cruise ships, with each device processing breath from about 4,000 people every day.
The next steps are to conclude the validation process then get FDA approval, for which there is a Covid-19 fast-tracking system in-place, meaning that the tests could be seen in public as soon as September. (JNews / VFI News)
Behold, I will bring to it health and healing, and I will heal them and reveal to them abundance of prosperity and security. —Jeremiah 33:6
"God, thank you for the blessings that you have granted us through the scientific community, and we ask that you give them continued strength and courage—that we may beat this virus together."