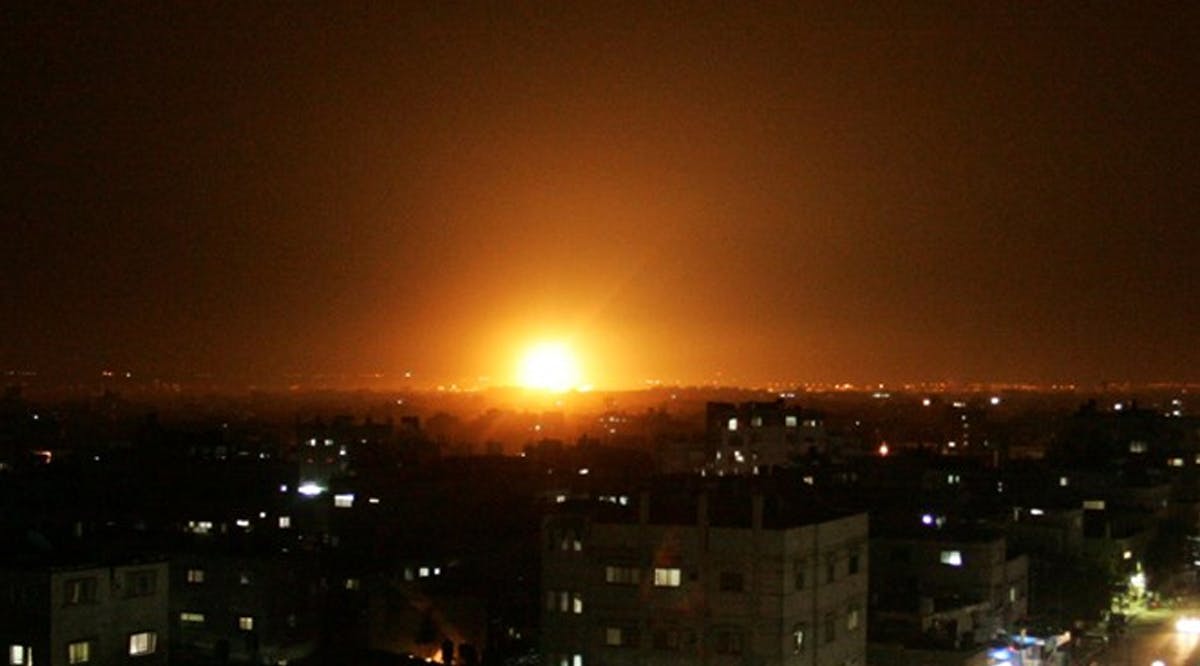 Despite Israeli strikes, Iranian Forces Massing on Syrian Border
Multiple drones reportedly belonging to the Israeli Air Force (IAF) carried out a new series of airstrikes against Iranian-backed militias in the area of Deir Ez-Zur in eastern Syria over the weekend.
The London-based Syrian Observatory for Human Rights (SOHR) reported a total of 8 airstrikes targeted the Afghan Liwa Fatemiyoun militia.
The attack, which killed 12 Afghan militia members, took place just before midnight on Sunday evening and destroyed recent fortifications and Iranian weapon deliveries to the bases of Liwa Fatemiyoun in the Deir Ez-Zur Province.
Although the IAF has not confirmed the strikes, Rami Abdul Rahman, the director of SOHR, said he was confident Israel was responsible for the bombardment.
The incident on Sunday evening came just three days after Israeli warplanes used missiles to destroy another Iranian facility in west Syria in the vicinity of the city of Masyaf. (VFI News)