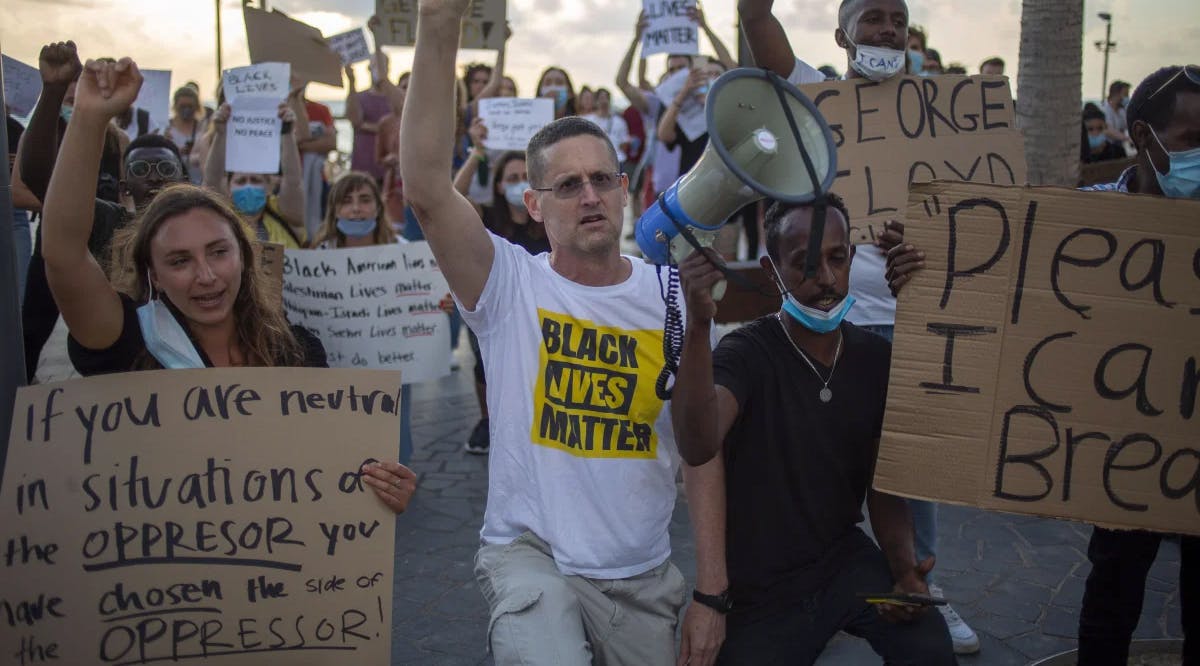 Israelis and Americans Show Solidarity with Peaceful Protest
A crowd of around 200 Israelis and Americans of all colors assembled outside the Tel Aviv branch of the US Embassy in Israel Tuesday night to stage a peaceful demonstration in honor of George Floyd.
Protesters held signs reading "I can't breathe," some of the last words the 46-year-old African American man had managed to squeeze out, as he was lying on the street in Minneapolis, Minnesota under the knee of a police officer.
The officer pressed down on Floyd's neck for around eight minutes until he died—after trying to arrest him over an alleged counterfeit $20 bill. The incident of police brutality was caught on camera, and the backlash from the disturbing video has shaken the United States and Americans living across the globe.
American expatriate Shoshana Feldman felt compelled to organize in response to the act, despite now living in Tel Aviv.
"If I don't stand up, no one will. And white people have to know that an injustice anywhere is an injustice everywhere," Feldman said. "I hope that the States feel the international pressure." (J. Post / VFI News)
So whatever you wish that others would do to you, do also to them, for this is the Law and the Prophets. - Matthew 7:12
"God, we ask that you use this tragic event to spread your love and your peace—to bring people together in the name of justice and mercy."