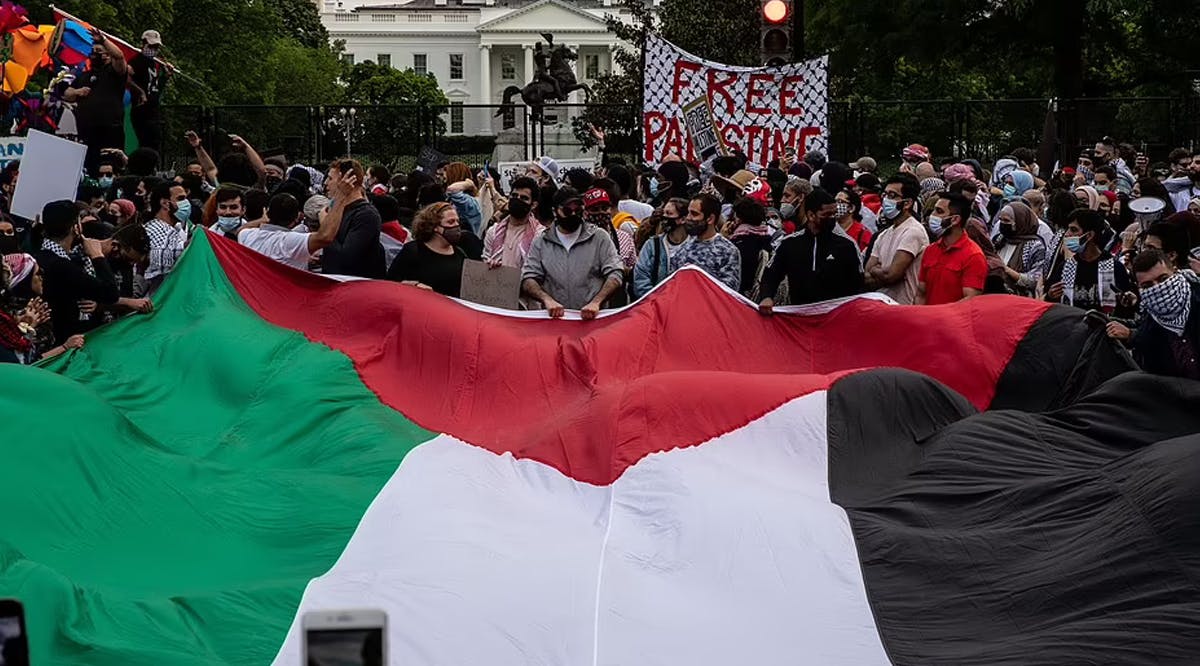 Anti-Israel Protests Held Around the World Following Dramatic Escalation of Violence
Protests have broken out around the world in support of Palestinians amid the violent clashes with Israel in the Gaza Strip.
The disputed area is under the most intense bombardment since 2014, with Israel unleashing a huge firestorm on the territory in response to Hamas missiles.
Thousands in New York, Washington DC, London, Istanbul and other major cities across the globe have taken to the streets to show their support for Palestine, often directing their protests at Israeli embassies and buildings.
Following weeks of tensions and clashes in contested Jerusalem led by Israeli security forces, the renewed confrontation escalated on Monday evening when Hamas fired a barrage of missiles towards Jerusalem. It continued into the early hours of Wednesday morning, with more rockets being fired by the Islamist group into Tel Aviv, and by Israel into Gaza.
The Palestinian death toll was at 36 on Wednesday morning, with ten children among the dead, while five Israelis are believed to have been killed in the conflict so far. The United Nations has warned the two sides they risk a 'full-scale war' if there is not an urgent ceasefire. (DM / VFI News)