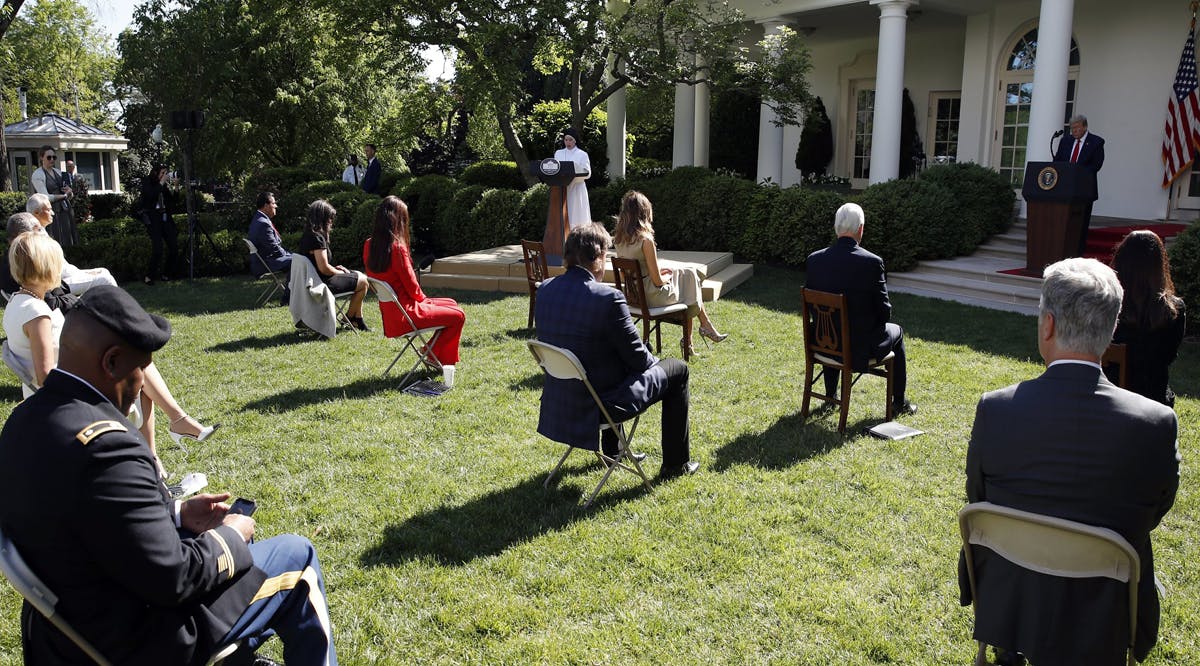 Poll: Majority of Religious Americans Interpret Corona virus as a Sign From God
Nearly two-thirds of religious Americans feel the corona virus pandemic is a sign from God telling humanity to change its ways, a new online and telephone poll of 1,002 adults finds.
The University of Chicago Divinity School and the Associated Press-NORC Center for Public Affairs Research found that many Americans, both religious and unaffiliated, appear to see a deeper message in the pandemic.
31% of American respondents who said they believe in God said they believe the virus is a sign from God indicating that humanity needs to change, and another 31% responded that they somewhat believe that the virus is a sign.
Interestingly, over half of the American believers said they feel at least somewhat that God will protect them from being infected—with Evangelical Protestants more likely than other groups to believe that.
Jews and Muslims, a much smaller religious population, did not make up a large enough sample size for the survey. (Daily Caller/VFI News)
Prayer point: "God, we ask that in this time of trial, you impress upon our hearts the changes that we, ourselves can make—to spread your mercy and your love when it's most needed."