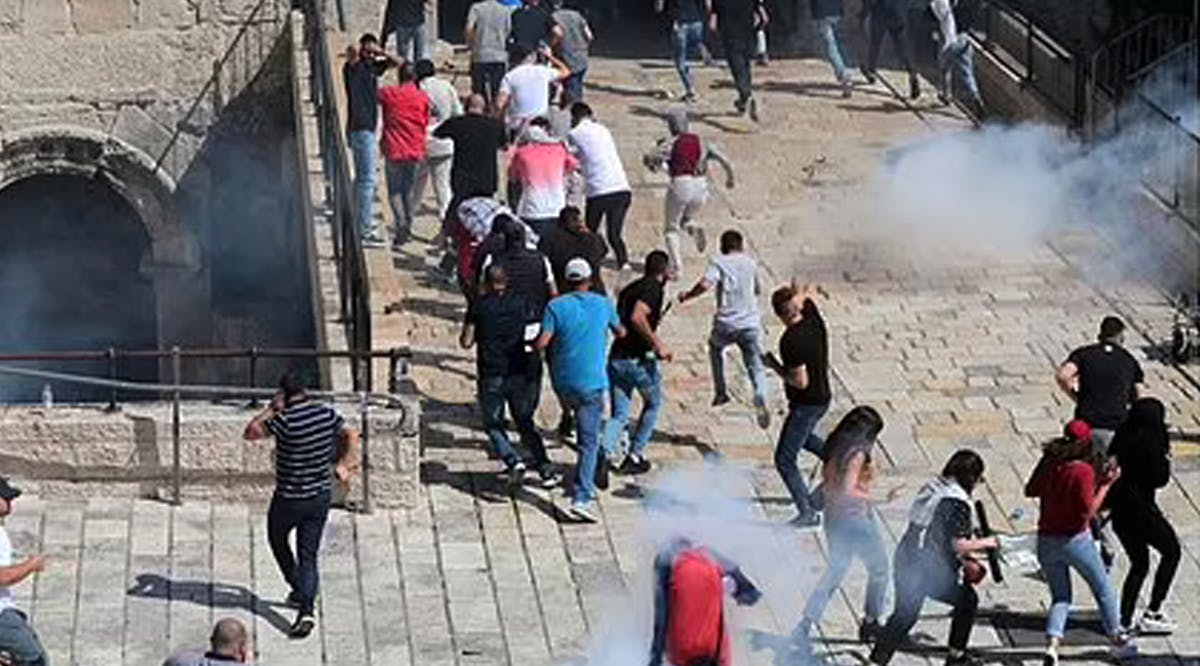 Israeli Troops Fire Tear Gas at Palestinians at the Old City Walls, Two IDF Soldiers Shot
Pro-Palestinian protesters clashed with Israeli security forces in Jerusalem's Old City today, and two soldiers were shot in Judea and Samaria, as widespread demonstrations turned into violent confrontations in Israel.
The eleven days of violence in the region followed Israeli PM Benjamin Netanyahu's refusal to Joe Biden's calls for a cease-fire and continued airstrike on the Gaza strip.
Elsewhere, tear gas was fired at demonstrators at Damascus Gate in Jerusalem's old city, around half a mile from Temple Mount where clashes last Monday at Al-Aqsa Mosque - Islam's third holiest site - provoked a barrage of missiles from Hamas in Gaza.
A water cannon and mounted police were deployed as Palestinians were sent running from the flash of stun grenades close to the Old City. Meanwhile two Israeli Defense Forces soldiers were shot and wounded around ten miles north near the West Bank settlement of Beit El as hundreds of Palestinians rioted at the entrance to the nearby city of Ramallah.
According to local reports, one of the soldiers was said to be moderately injured, while the other was only mildly hurt. They were shot in their legs. (DM / VFI News)
"God, we call for a swift end to the violence with no further bloodshed."