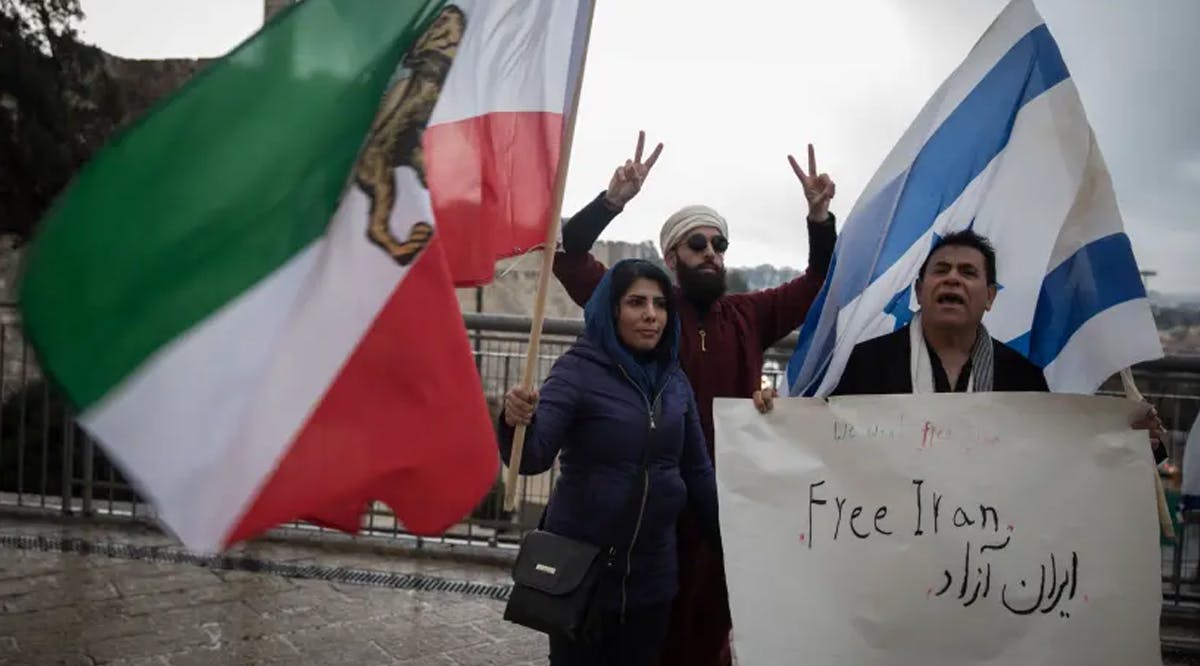 Thousands of Iranians Reach Out to Israel for Asylum, Help
The number of Iranians asking Israel for help has spiked in recent months, in the wake of the coronavirus pandemic, the Foreign Ministry said on Wednesday.
"Thousands of people are asking to come to Israel for medical assistance or to emigrate," according to Yiftah Curiel, head of Digital Diplomacy at the Foreign Ministry.
The requests have arrived mostly through private messages on the Foreign Ministry's social media accounts in Persian, as well as from e-mails. Others have been made openly, in public comments on social media, but by accounts using pseudonyms.
Curiel said many of the messages are serious asylum requests.
Sharona Avginsaz, who runs the Foreign Ministry's Persian social media accounts added, "We have a very receptive audience. There are lots of Iranians in Iran and in the Diaspora that support Israel, reject the regime and want to see a different future between the two countries." (J. Post / VFI News)
"God, we ask that You help us to understand one another—not for our labels—but for our humanity, and for our common relationship with You, our Father." The foreigners residing among you must be treated as native-born. Love them as yourself, for you were foreigners in Egypt. I am the Lord your God. —Leviticus 19:34