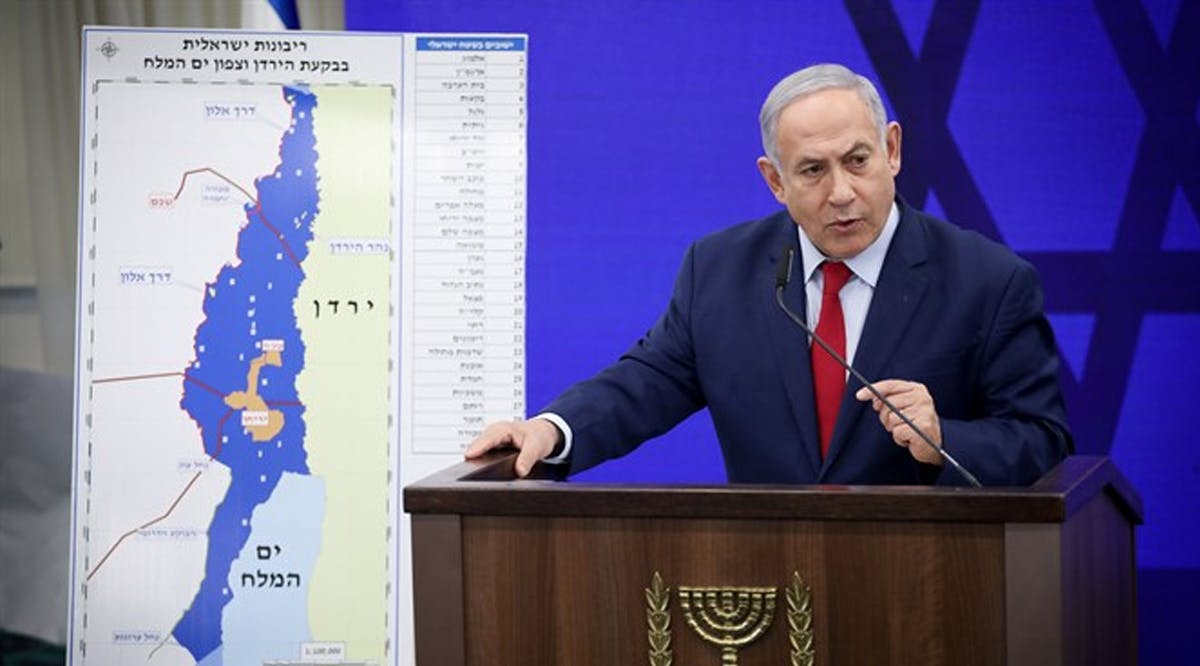 Saudi, Jordanian Officials Say Moderate Arab States Back Israel's Sovereignty Plan
When the Trump administration's Middle East Peace plan was first unveiled on January 28th, it included a provision for Israel to apply sovereignty over the Jordan Valley, the Dead Sea area, and all Israeli towns in Judea and Samaria.
Israeli Prime Minister Binyamin Netanyahu, who had already vowed in September to apply Israeli sovereignty to those areas, immediately endorsed the plan, drawing opposition from many—with a number of Arab leaders issuing condemnations of or warnings against its implementation.
Jordan's prime minister threatened to review his country's ties with Israel if the sovereignty plan is put into effect, while Jordan's King Abdullah II said the sovereignty plan could put Israel on a 'collision course' with the Hashemite Kingdom.
However, some Saudi and Jordanian officials say that several Arab states are quietly backing Israel's plan, which would annex nearly a third of Judea and Samaria. (VFI News)