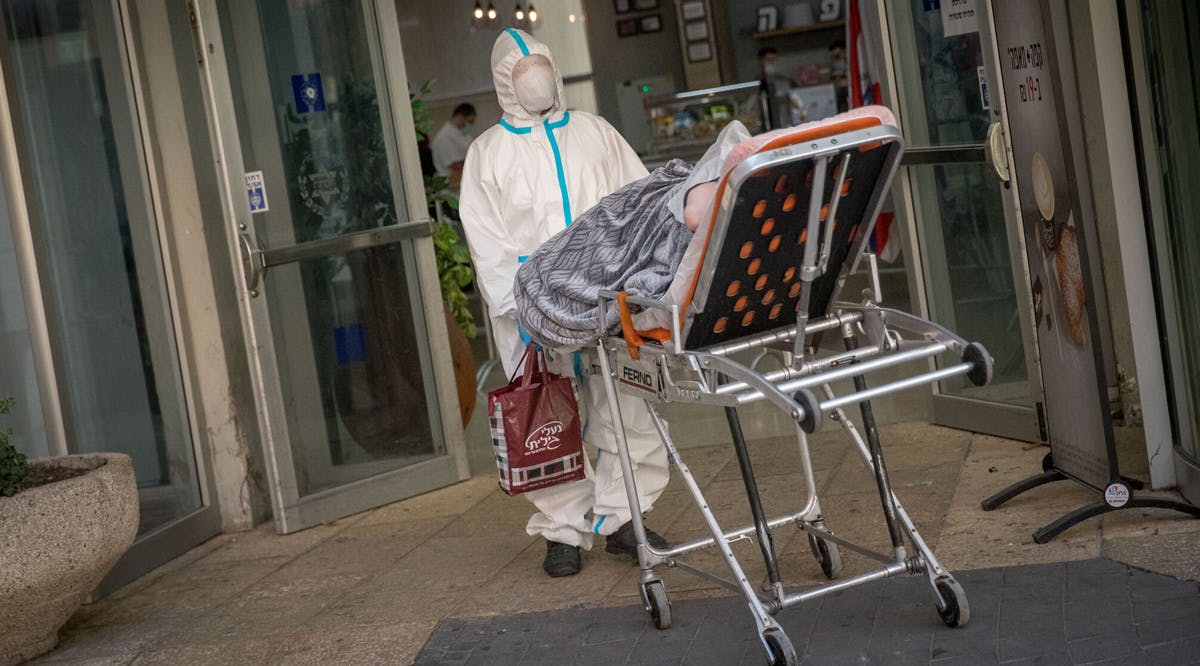 'Serious' Covid Cases Dip Below 300 for First Time Since July
The number of coronavirus patients in Israel in serious condition dropped below 300 Thursday for the first time in over three months, according to figures released by the Health Ministry.
An evening update from the ministry showed a total of 298 people with the virus in Israeli hospitals in serious condition, down from highs of over 820 in the middle of October.
The ministry said there were 158 patients in critical condition, with 137 on ventilators, out of a total of 7,922 active cases in the country.
Despite the falling rate of serious cases, the number of daily diagnoses continued its slight upward trend, with 522 new cases since midnight.
Out of over 26,000 virus test results returned Thursday, two percent were positive, slightly up from the 1.9% recorded out of over 36,000 test results on Wednesday.
Since the start of the outbreak earlier this year, 322,068 people in Israel have tested positive for the coronavirus and 2,706 have died. (TOI / VFI News)
Beloved, I pray that all may go well with you and that you may be in good health, as it goes well with your soul. - 3 John 1:2