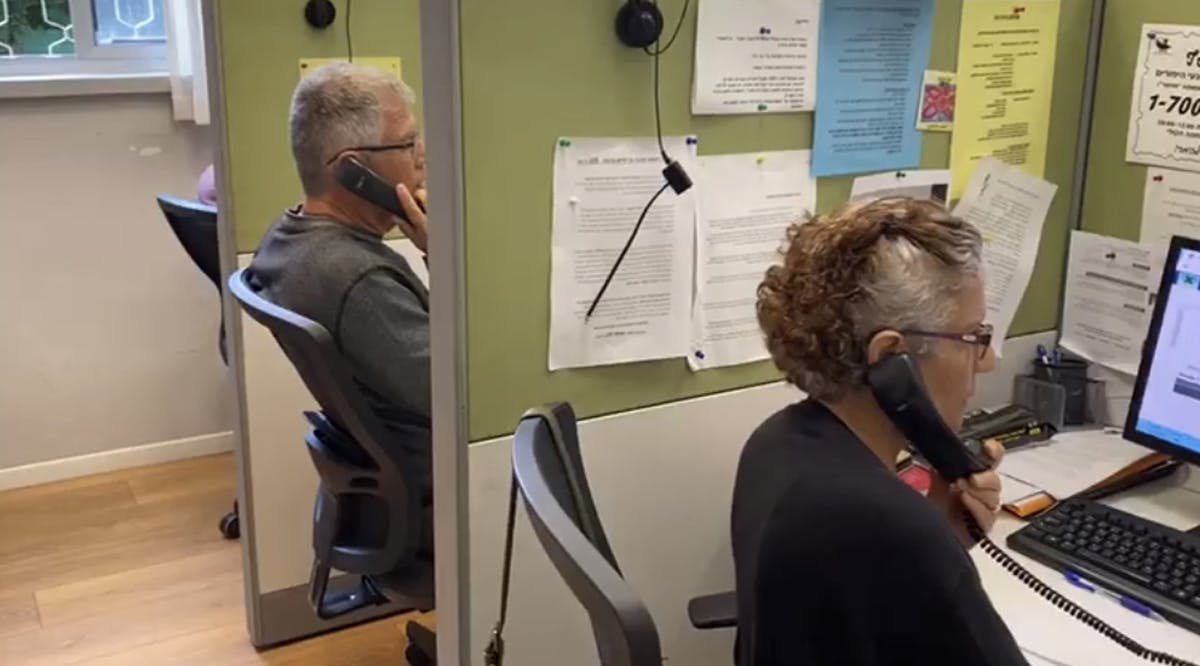 Crisis Hotline: Suicide Calls Have Doubled
An Israeli crisis hotline says it is receiving an unprecedented level of suicidal calls — and many of them are from people who did not have previously diagnosed mental health issues before the pandemic started.
The current lockdown has doubled the normal volume of suicidal calls to ERAN, a non-profit that is supported by the Health Ministry. Since the onset of the coronavirus crisis, some 5,500 Israelis who are considering ending their lives have made contact.
"The people calling with these thoughts are different to the people who called in the past as they considered suicide," said the organization's CEO David Koren. "In the past, we were talking to people with diagnosed mental health issues, but now a lot of them don't come from this category."
Koren spoke to The Times of Israel on Thursday, as President Reuven Rivlin visited one of ERAN's call centers for a briefing on the state of mental health in Israel. (TOI / VFI News)
He saved us, not because of works done by us in righteousness, but according to his own mercy, by the washing of regeneration and renewal of the Holy Spirit. - Titus 3:5
"God, we ask that you heal those who are questioning the value of their lives—that you give them wisdom, strength, and hope for a better future."