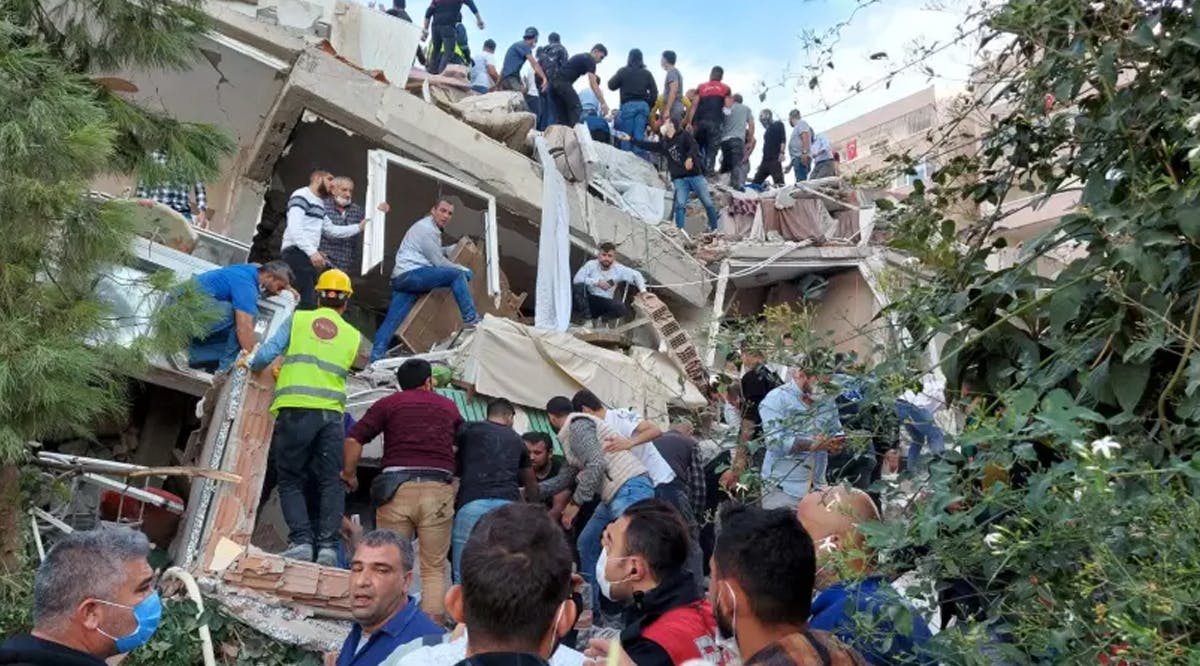 IDF Offers Aid After Earthquake in Turkey
An earthquake has struck near the Turkish city of Izmir and the Greek island of Samos. Reports say the earthquake was large, measuring 7.0 on the Richter Scale. Destruction could be seen across the skyline of the city as dust rose and buildings collapsed. Flooding then occurred after the sea briefly retreated from the harbor, leaving boats on the sea bed before the water rushed in.
Soon after the disaster, Defense Minister Benny Gantz instructed the IDF to prepare emergency aid for Turkey.
Gantz announced that he had instructed the IDF in a tweet, adding that a conversation was opened between IDF military representatives and the Turkish military attaché in Israel.
During the conversation, the IDF representatives conveyed to Turkish authorities that Israel's defense establishment and the State of Israel share their grief over the disaster and are ready to send a delegation immediately that will help rescue buildings destroyed in the area and deploy a field hospital to treat the many wounded. (JPost / VFI News)
When the righteous cry for help, the Lord hears and delivers them out of all their troubles. - Psalm 34:17
"God, we ask that you use this as an opportunity to spread good faith and healing among those who may not always get along."