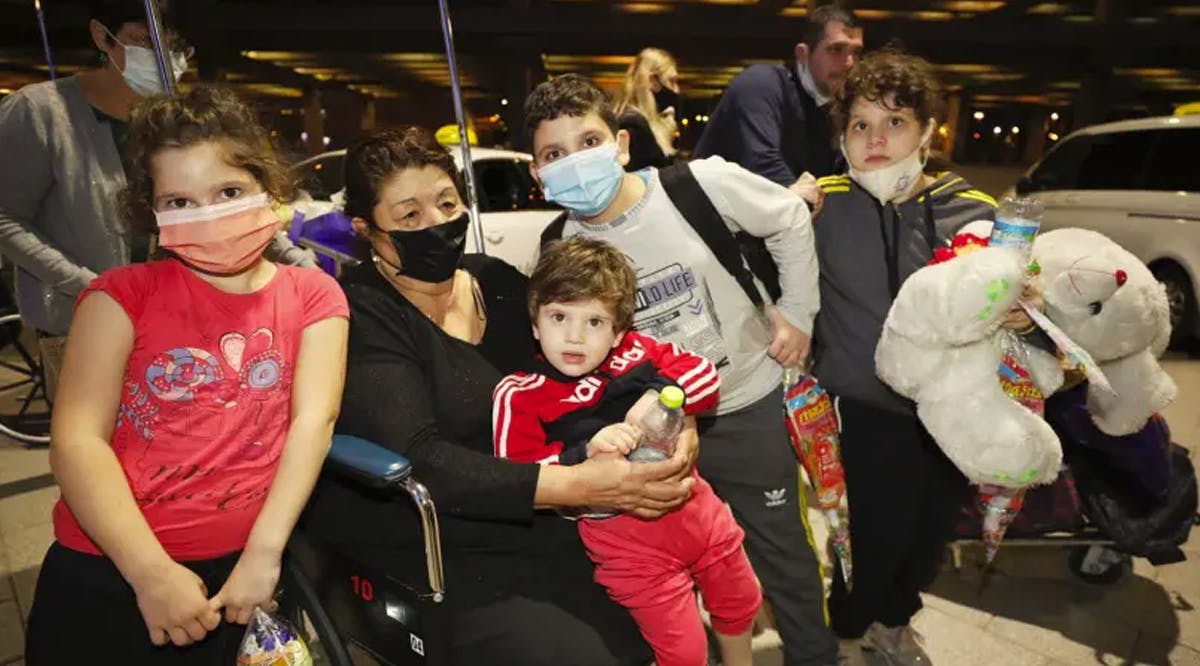 72 Georgian Immigrants Fulfill Dream; Make Aliyah
Seventy-two new immigrants from Georgia fulfilled their dream of making aliyah after landing in Israel this week. They arrived on the first flight from Georgia arranged by the Jewish Agency and the International Fellowship of Christians and Jews (IFCJ) since the outbreak of the coronavirus.
Since the beginning of the High Holy Days lockdown, more than 800 olim have landed in Israel coming from more than 25 different countries per coronavirus regulations.
"Immigration to Israel has never stopped and it continues now, even in the shadow of the coronavirus. The Jewish Agency works to bring olim under the global constraints of the coronavirus, and helps them fulfill their Zionist dream," Jewish Agency Chairman Isaac Herzog said in a statement.
Among the olim were singles, young families and 17 children. Among them are doctors, engineers, scientists, teachers, and students. About a third of the immigrants requested to live in the city of Bat Yam and the rest in other locations throughout the country, from Eilat to Nahariya. (JPost / VFI News)
And the ransomed of the Lord shall return and come to Zion with singing; everlasting joy shall be upon their heads; they shall obtain gladness and joy, and sorrow and sighing shall flee away. - Isaiah 35:10
"God, we ask that you bless these dear souls and that you bring them prosperity in their new home."