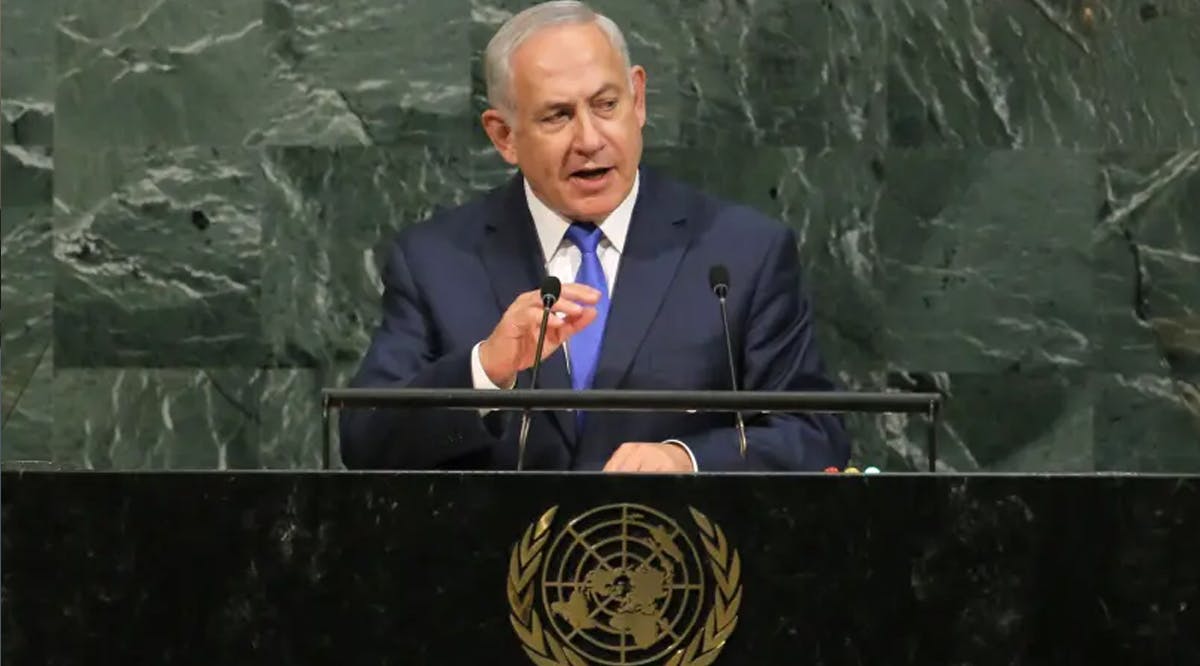 Netanyahu: "Two Pieces of Good News" for UN
Prime Minister Binyamin Netanyahu addressed the 75th annual United Nations General Assembly Tuesday. The address was delivered via video due to the coronavirus pandemic.
Netanyahu began by referencing the Abraham Accords, the peace agreement signed between Israel and the Gulf states of Bahrain and the United Arab Emirates.
"The Middle East is not exactly renowned for producing good news, and few expected this year to be any different. The pandemic virus is ravaging our part of the world like everywhere else. But I am pleased to report to you that this year, I can tell you about good news from the Middle East. In fact, I can report two pieces of good news," Netanyahu said.
"Earlier this month, Israel signed historic agreements with the United Arab Emirates and the kingdom of Bahrain. This was the first peace treaty between Israel and an Arab country in over a quarter of a century, and it was the first time peace agreements between Israel and two Arab countries were signed on the same day. These new agreements will bring our peoples the blessings of peace," he added. (INN / VFI News)
And a harvest of righteousness is sown in peace by those who make peace. - James 3:18