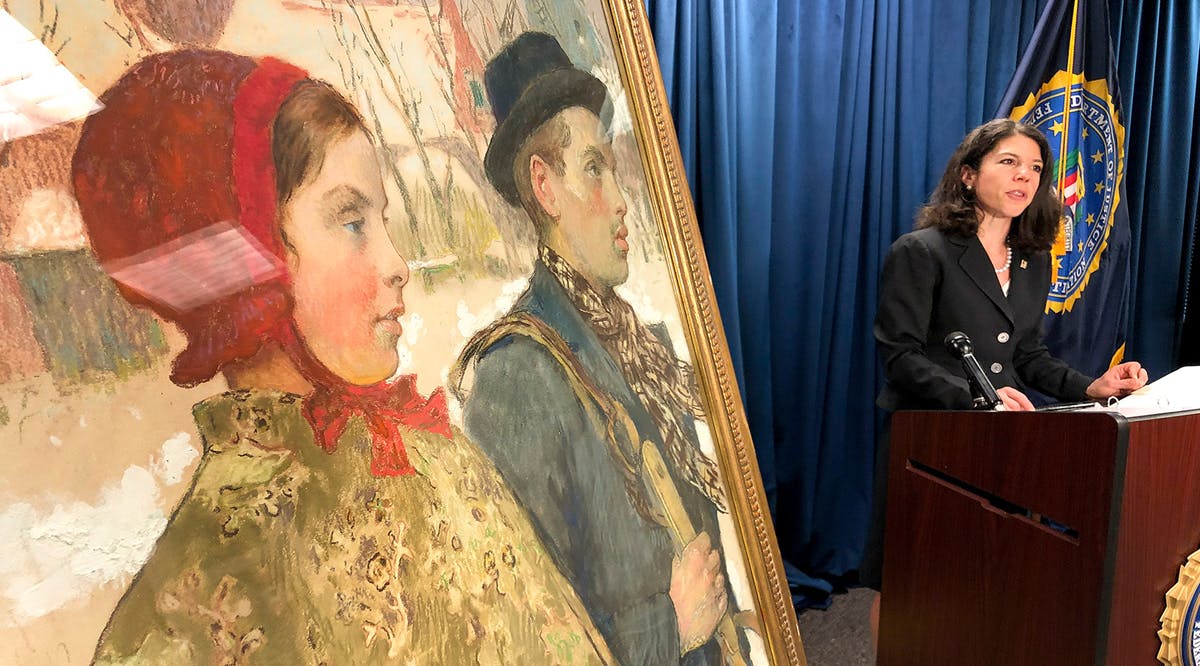 Jewish Family's Painting Returned to its Heirs
A painting of two young, 19th-century skaters that was looted by Nazis from a Jewish family in 1933 and recently discovered at a small museum in upstate New York was returned Thursday after 87 years.
The painting "Winter," by American artist Gari Melchers, was part of a cache of more than 1,000 pieces of art and artifacts seized from the Mosse family, prominent and well-off Jewish residents of Berlin who became early targets of the Nazi Party. Heirs have been tenaciously seeking to recover the lost pieces for the past decade.
"The Mosse family lost nearly everything because they were Jews. But they did not lose hope," acting US Attorney for the Northern District of New York Antoinette Bacon said at a repatriation ceremony at the Albany FBI office. "While this certainly does not take away the pain that the Mosses endured, I hope it provides the family with some measure of justice." (TOI / VFI News)
"God, we thank you for these small gestures of justice, and ask that you continue to teach us the lessons of the Holocaust, so they may never be repeated."