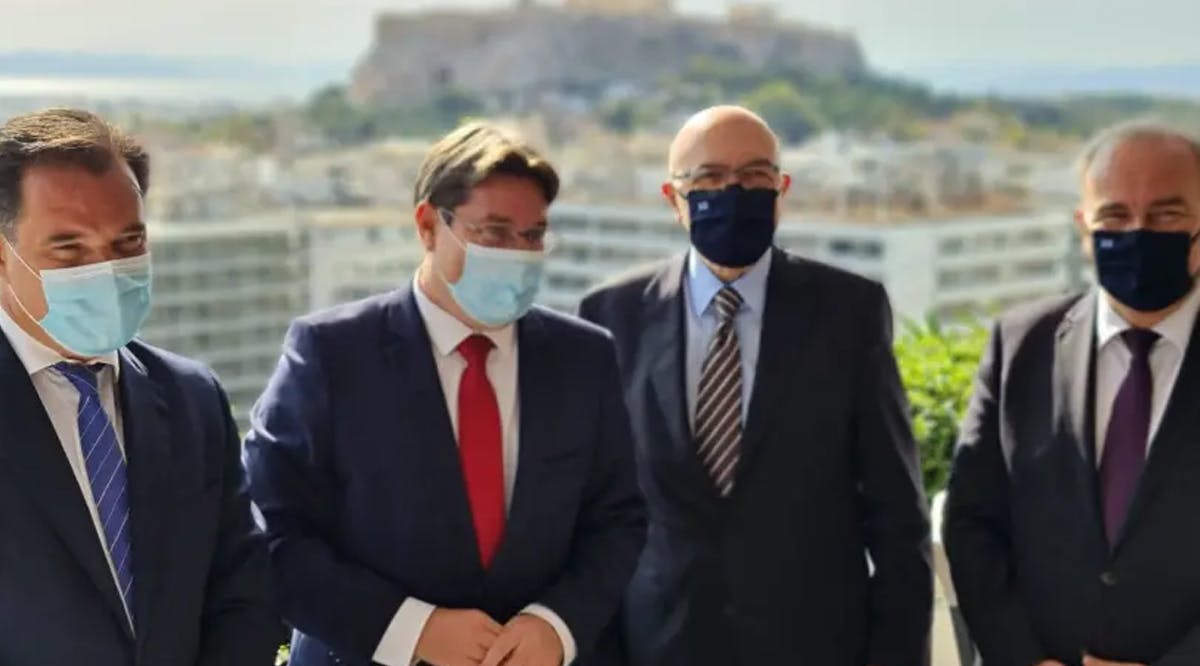 Greece, Israel Call for Investment at Regional Economic Conference
Regional Cooperation Minister Ofir Akunis met with his Greek counterpart Development and Investment Minister Adonis Georgiadis in Athens on Monday, during which they agreed upon establishing a regional economic conference between the respective governments.
The conference will be attended by, Israel, Greece, the United Arab Emirates, Bahrain and Cyprus and will rotate between being held first in Jerusalem before being held next in Athens. The goal behind establishing the conference is to promote economic ventures benefiting the entire region, in addition to promoting investments in both Israel and Greece.
The meeting was also attended by Deputy Foreign Minister for Economic Affairs and Cooperation Kosta Fragkogiannis and Deputy Minister for Development and Investment Nikos Papathanasis. (JPost / VFI News)
If you ask me anything in my name, I will do it. - John 14:14
"God, we ask that you continue to provide for all your children in need."