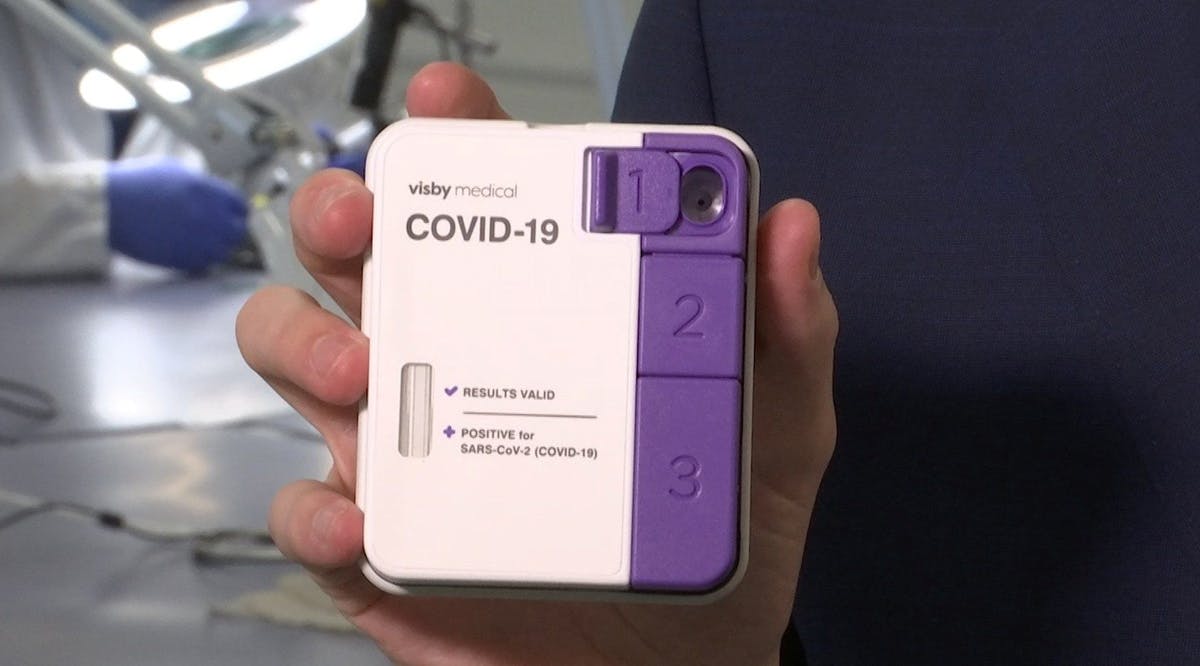 Israeli Portable COVID-19 Test Gets FDA Approval
Medical equipment startup Visby Medical has received Emergency Use Authorization by the US Food and Drug Administration for a portable PCR COVID-19 test kit, the first company to do so, the FDA on Thursday, according to Reuters.
PCR, or polymerase chain reaction, rapidly replicates DNA or RNA and is considered an accurate diagnostic tool used in labs for infectious diseases. Traditionally, PCR testing uses a machine the size of a large microwave and can cost hundreds of thousands of dollars.
Visby founder and CEO, Israeli entrepreneur Adam de la Zerda, started working at shrinking that machine to a portable size that fits in the palm over seven years ago, initially to use on diagnosing sexually transmitted diseases. But with COVID-19 the company pivoted.
The EUA allows Visby's kit to be used in clinical labs. A sample taken via a nasal swab is inserted into the kit and produces results in 30 minutes. The company said the goal is to eventually get the test kit sold to consumers to use at home. (INN / VFI News)
"Heal me, O Lord, and I shall be healed; save me, and I shall be saved, for you are my praise." —Jeremiah 17:14
"God, we ask that you use this test to heal and protect people—and to bring us closer to relief from this terrible pandemic."