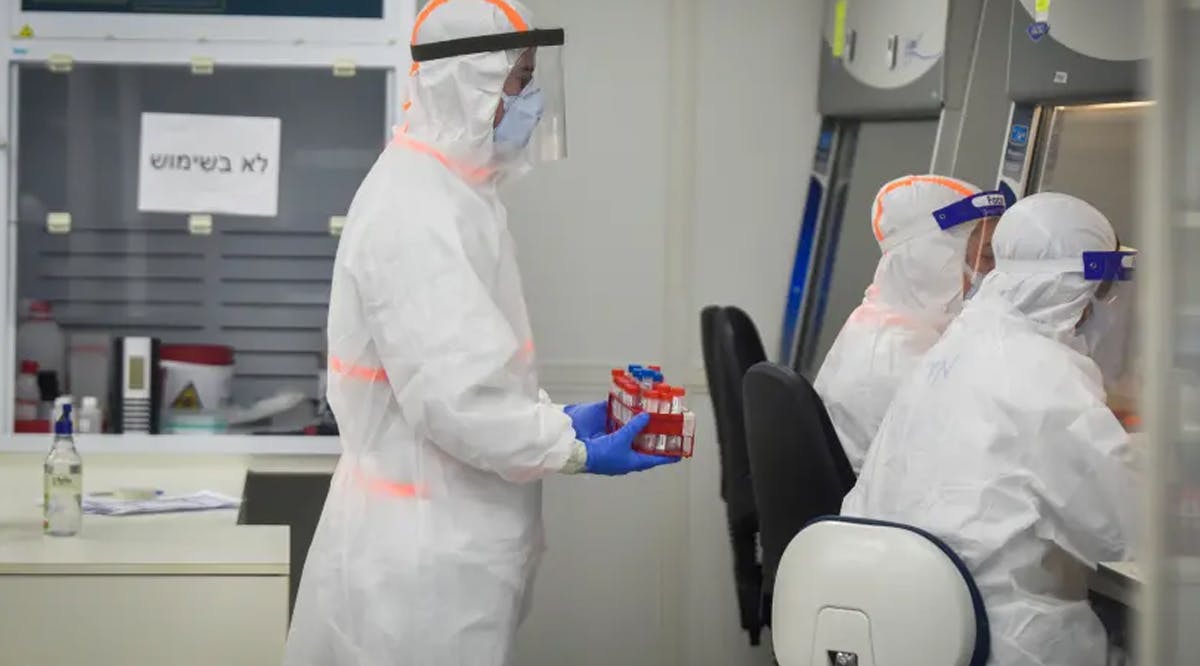 Israel Leads the World in New COVID Cases Per Capita
Israel's coronavirus Cabinet on Thursday approved lockdowns in 30 cities and towns categorized as "red zones," meaning they have particularly high coronavirus infection and morbidity rates.
According to per capita tabulations made by two Israeli TV news outlets, Israel's rate of new infections is the highest in the world. Using data from Johns Hopkins University in the United States, the reports said the Jewish state averaged 199.3 new cases a day per 1 million population during the seven-day period ending on September 2.
The lockdowns will start on Monday, a day after National Coronavirus Project Coordinator Ronni Gamzu's "traffic light" plan takes effect, using red for the most severe restrictions and green for the least severe.
The coronavirus death count for the 27 countries of the Middle East and North Africa region stood at 61,259 as of Friday, with 2,441,801 confirmed cases. More than 2,068,000 people have recovered. There are currently some 312,000 active cases.
The hardest-hit Middle Eastern country remains Iran, with 380,746 cases and 21,926 deaths. (JPost / VFI News)
Is anyone among you sick? Let him call for the elders of the church, and let them pray over him, anointing him with oil in the name of the Lord. And the prayer of faith will save the one who is sick, and the Lord will raise him up. And if he has committed sins, he will be forgiven. —James 5:14-15