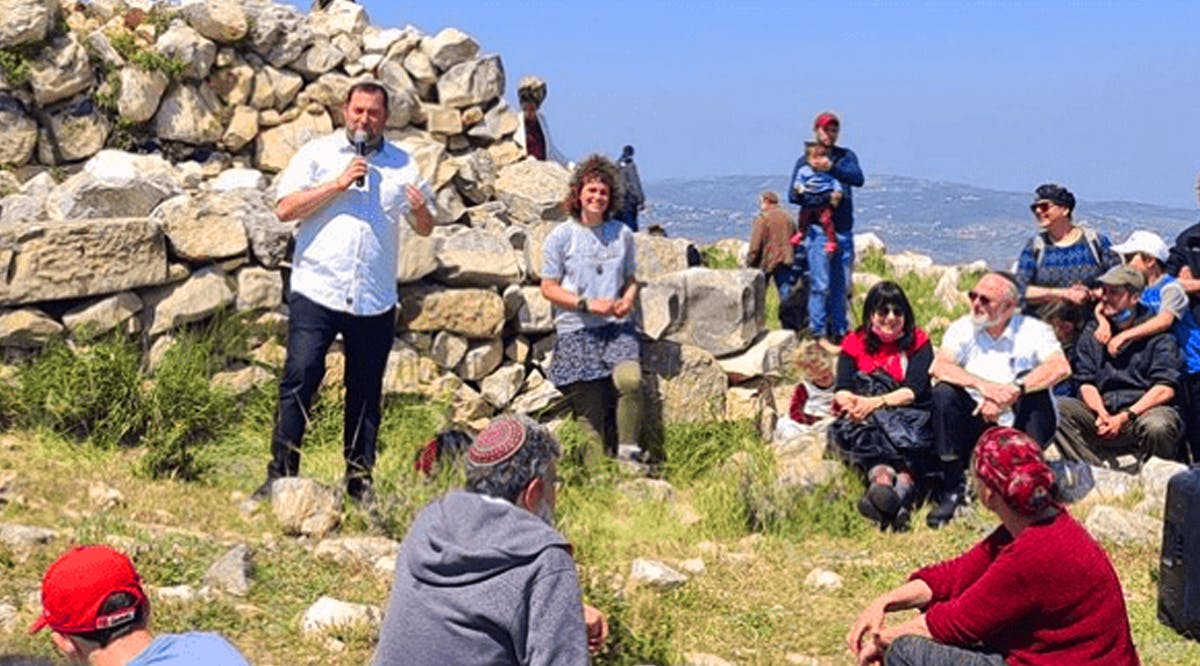 10,000 Israelis Converge on Joshua's Altar in Response to PA's Destruction Attempts
About a month ago, Israel365 News reported that the outer wall to Joshua's Altar was breached by Palestinian Authority Arabs.
But the nation of Israel wasn't about to let that incident go unanswered. That's why on Monday, 10,000 Israeli pilgrims gathered at Joshua's Altar in the Samarai region near Mt. Ebal, during the week-long Passover holiday reported Channel 20.
The site was discovered in 1980 by Professor Adam Zertal from the University of Haifa. He was able to date the site to the end of the 13th century BCE and found it to be an unusual ritual site whose dimensions correspond directly with the biblical altar described in the book of Joshua after the victory over Ai. (I365 / VFI News)
Then Joshua built on Mount Ebal an altar to the Lord, the God of Israel. - Joshua 8:30