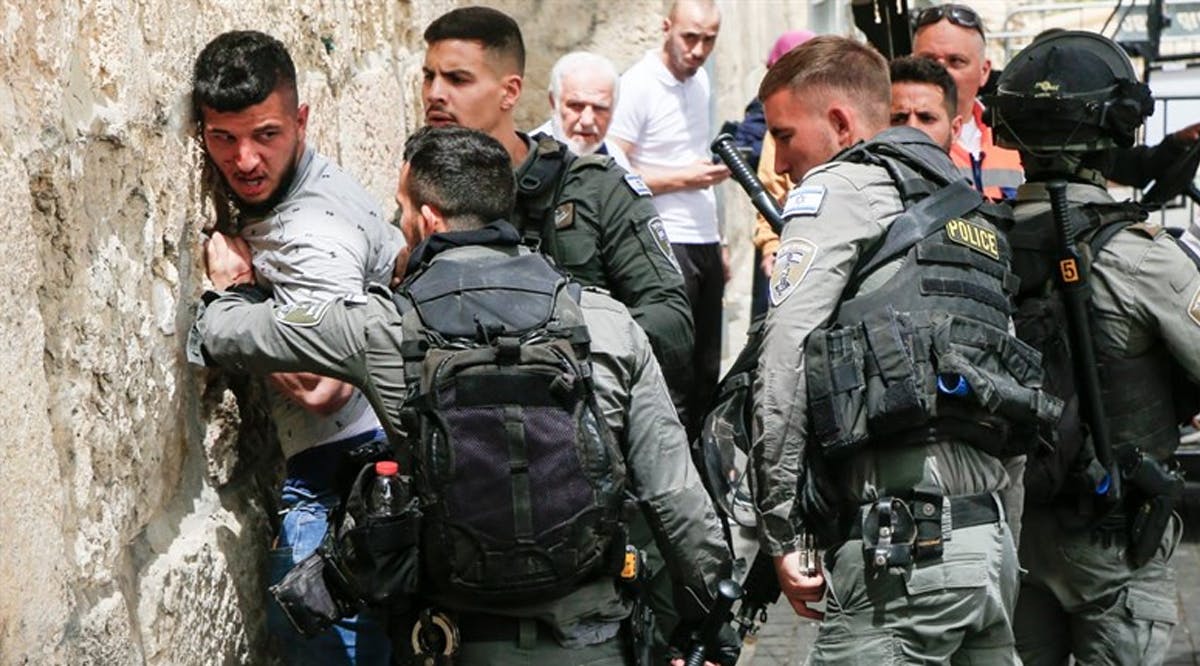 Arab Social Media Spreading False, Inciting Information
Israel Police on Thursday morning, April 21, released a statement correcting the misinformation regarding the events on the Temple Mount and providing full details on the events which occurred.
"At the end of the Fajr prayer on the Temple Mount Thursday morning, dozens of lawbreakers and masked men rioted and disturbed the peace with severe violence, as they have done in recent days," the statement communicated by the Israel Police Spokesperson for the Jerusalem District said.
"While the Israeli Police is doing everything in its power to enable the public to worship freely, once again, this morning, lawbreakers have again thrown fireworks and rocks, including from inside the mosque."
The police also emphasized that "Arab social media networks continue to spread false, inciting, and misleading information about events on the Temple Mount in an attempt to escalate the situation and misinform the public. It should be emphasized that many reports are out of touch with reality regarding events in the Temple Mount."
"The Israel Police will continue to allow freedom of worship and take resolute action against rioters and violent lawbreakers wherever they are." (INN / VFI News)
"God, we pray for the peace of Jerusalem and ask that You bring calm to the people and the city, especially on the Temple Mount."
The articles included in this publication do not necessarily reflect the views or opinions of Vision for Israel. We try to provide accurate reporting on news pertinent to Israel, the Middle East, the diaspora, and Jewish issues around the world—and we hope that you find it both informative and useful for intercessory prayer.