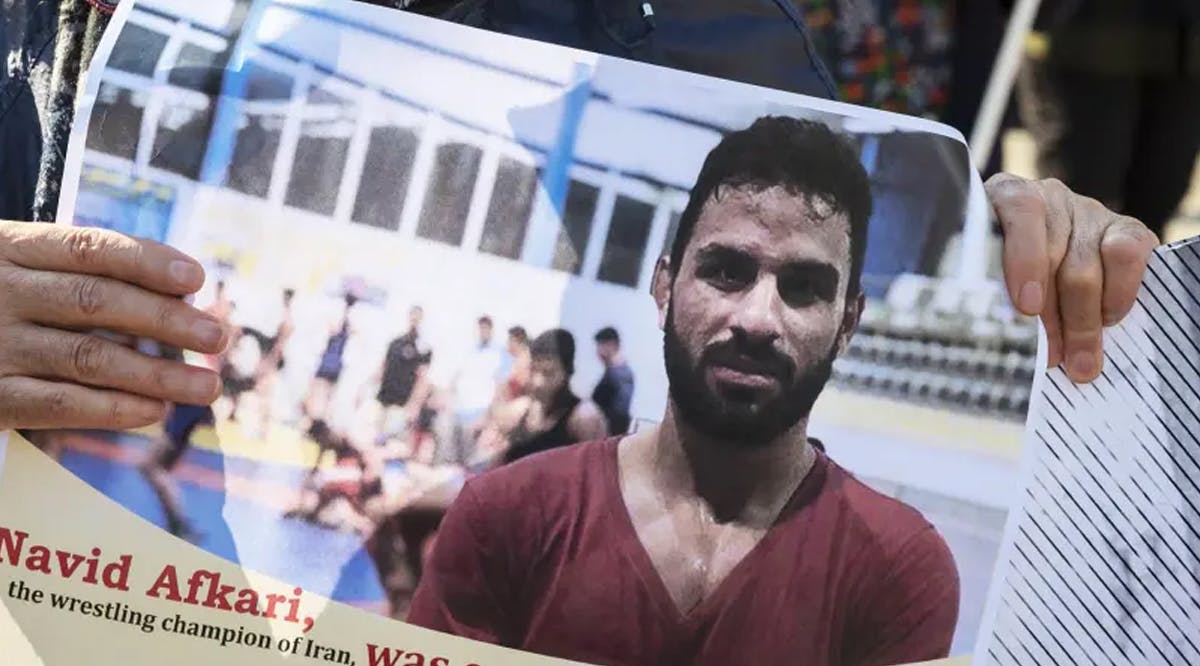 Iranian Witness to Torture of Wrestler Navid Afkari Killed
A witness to the sustained torture of champion Iranian wrestler Navid Afkari died under mysterious circumstances in solitary confinement on Tuesday, September 21, in Greater Tehran Prison, according to his family.
The US government media outlet Radio Farda reported on the death of Shahin Naseri and said it obtained his latest audio message from inside the prison. Naseri said he was an "eyewitness to medieval torture" of Afkari.
He announced his "solidarity" with Navid's brothers, Vahid and Habib, who are incarcerated, "because of the baseless hatred and baseless accusations against the citizens of Iran and the violation of the most basic citizenship rights" by the Islamic Republic.
Naseri said he was "disgusted" and "demands the revocation of his citizenship of this regime."
He accused regime officials of "grand thefts" and called on the Iranian people to "support" the protests of citizens in Khuzestan, Sistan and Kurdistan, and to "stand up for them."
The Iranian-American human rights expert and activist Lawdan Bazargan said "the sudden death of Shahin Naseri, a witness to the torture of Navid Afkari, Iranians' beloved champion who was unjustly executed last year, was unexpected but not surprising. The Islamic Republic of Iran [IRI] is a mafia regime that kills and eliminates its opponents and people who do not fall in line with its oppressive measures, to stay in power." (JPost / VFI News)
Whoever takes a human life shall surely be put to death. - Leviticus 24:17