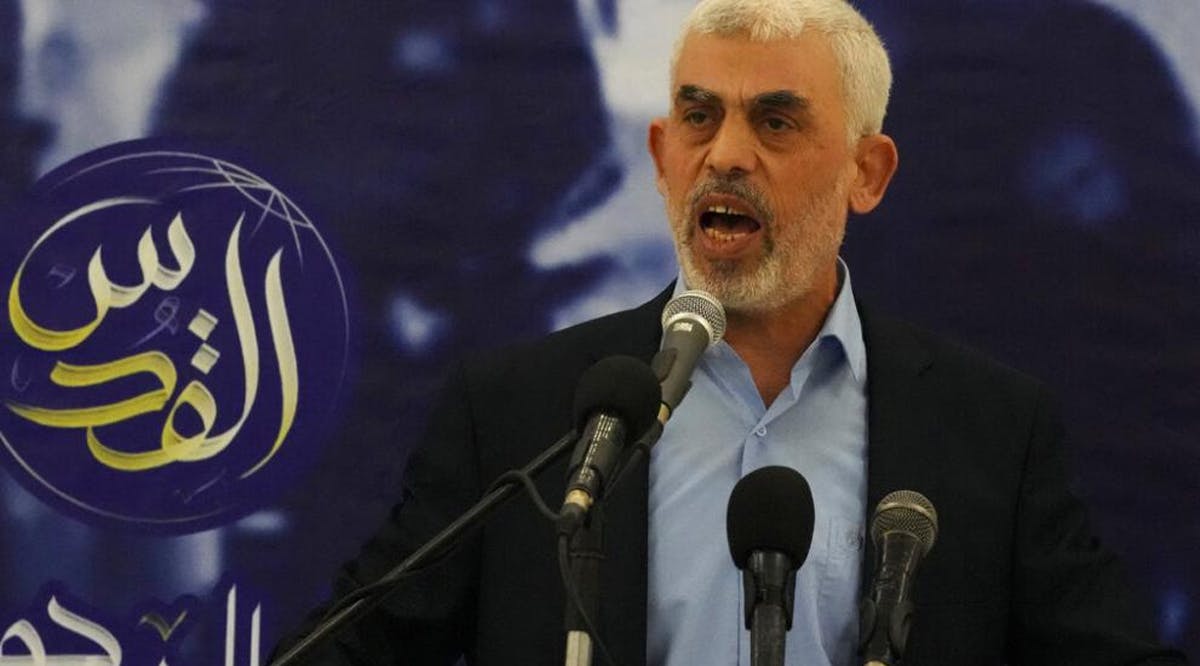 Hamas's Sinwar Threatens a 'Regional, Religious War' if Al-Aqsa is Again 'Violated'
In a speech Saturday night, April 30, filled with murderous threats and denunciations of Israel, Hamas's Gaza leader Yahya Sinwar said the terror group "will not hesitate to take any steps" if Israel violates the Al-Aqsa Mosque.
"Our people must prepare for a great battle if the occupation does not cease its aggression against the Al-Aqsa Mosque," Sinwar said.
"Violating Al-Aqsa and Jerusalem means a regional, religious war," he said.
Gesturing at a photo behind him of Israeli police inside the Al-Aqsa Mosque, Sinwar threatened violence against synagogues around the world if the action were repeated.
"Whoever makes the decision to allow this photo to be repeated, the violation of Al-Aqsa — he has decided to allow the violation of thousands of synagogues all across the world," Sinwar said. (TOI / VFI News)
"God, we ask that You protect Israel and Your children from violence."
The articles included in this publication do not necessarily reflect the views or opinions of Vision for Israel. We try to provide accurate reporting on news pertinent to Israel, the Middle East, the diaspora, and Jewish issues around the world—and we hope that you find it both informative and useful for intercessory prayer.