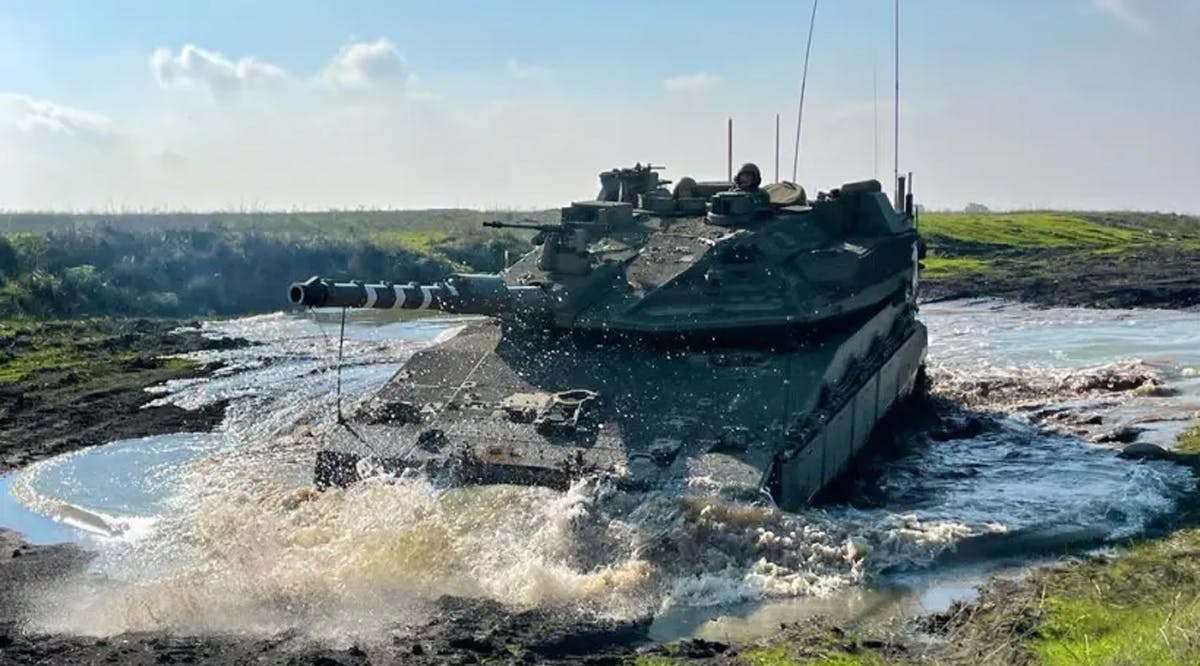 IDF Drills for a Winter War with Hezbollah
In the middle of two harsh winter storms, the IDF's 74th Armored Battalion conducted a large-scale drill and significantly improved its ability to go to war against Hezbollah.
The five-day exercise saw troops simulate combat against the Iran-backed terror group after a three-month training period in the Golan. The drill saw them practice combat methods in rocky terrain and in urban centers where soldiers will have to battle the group.
"The drill was long and complicated, with a number of technical operations that we worked on," said Lt.-Col. Ofer Tchorz, commander of the 74th battalion, a part of the 188th Armored Brigade.
The challenges posed by the Israeli winter such as cold temperatures and rain, as well as challenges posed by the communication between maneuvering units are a central part of the drill that troops are training on.
"The summer doesn't influence tanks, but winter takes the drill to the next level," he said, explaining that some of the tanks got stuck in the mud during the drill, needing to be removed by engineering platforms.
Having to carry out the drill during bad weather showed troops how to deal with the added challenges posed by such conditions should war break out with Hezbollah in the winter, Tchorz explained.
"We are preparing for war with Hezbollah in all weather conditions."
Hezbollah has been described by senior military officers as the strongest army in the Middle East after the IDF. (JPost / VFI News)
"God, we ask that You protect Israel, its army, and those who work to defend it from evil."
The articles included in this publication do not necessarily reflect the views or opinions of Vision for Israel. We try to provide accurate reporting on news pertinent to Israel, the Middle East, the diaspora, and Jewish issues around the world—and we hope that you find it both informative and useful for intercessory prayer.