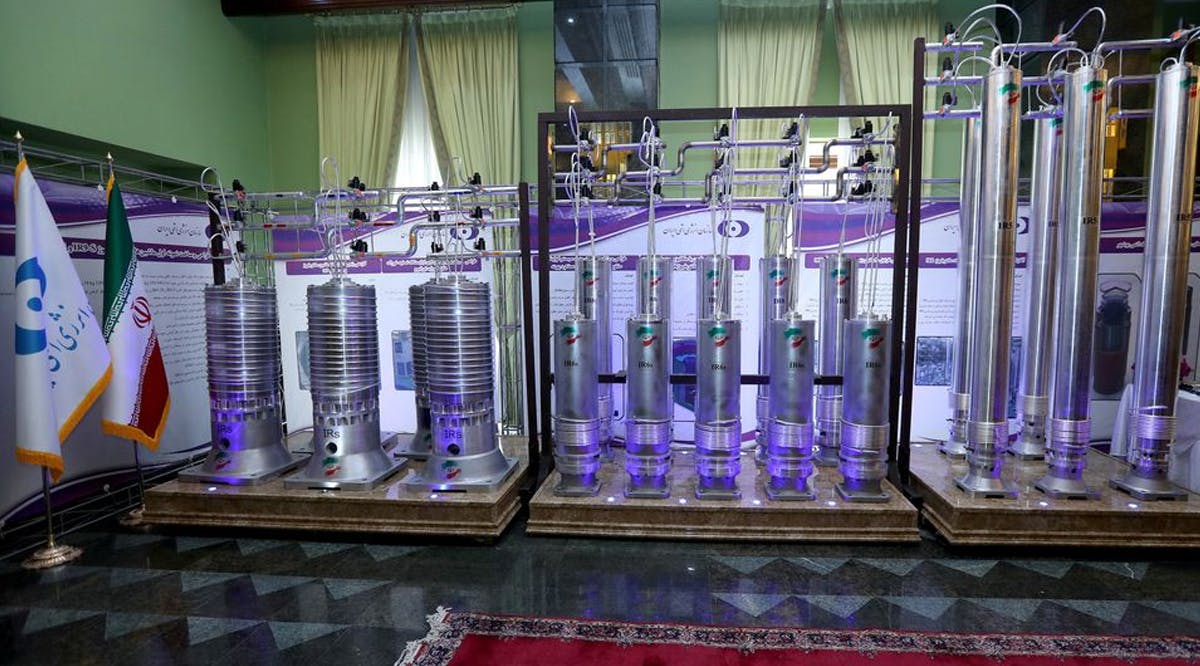 Iran Escalates Enrichment with Adaptable Machines at Fordow
Iran has escalated its uranium enrichment further with the use of advanced machines at its underground Fordow plant in a setup that can more easily change between enrichment levels, the UN atomic watchdog said.
Although technically the latest escalation by Iran is not as serious as some of its previous enrichment moves, the signaling made it unmistakable that the Islamic Republic is still eyeing confrontation with the West in the nuclear standoff over an immediate negotiated compromise.
Western diplomats have long expressed concern about the devices with which this cascade of centrifuges is equipped. The use of these so-called modified sub-headers means Iran could switch more quickly and easily to enriching to higher purity levels.
While Iran is required to inform the International Atomic Energy Agency about such a switch, if it chose not to, it might escape detection for some time, as there is currently a lag between Iran's enrichment and IAEA inspectors' verification of what is produced.
Iran is already enriching to up to 60% elsewhere, well above the 20% it produced before its 2015 deal with the world's major powers that capped its enrichment level at 3.67%, but still below 90% weapons grade.
A jump to 90% weapons grade would be a new signal that Tehran might be seeking to become a nuclear threshold state or to develop a nuclear weapon. Iran's avoidance of such a move has helped keep up hopes that it still may want to cut a deal. (JPost / VFI News)
"God, we ask that you protect your people from nuclear war."
The articles included in this publication do not necessarily reflect the views or opinions of Vision for Israel. We try to provide accurate reporting on news pertinent to Israel, the Middle East, the diaspora, and Jewish issues around the world—and we hope that you find it both informative and useful for intercessory prayer.