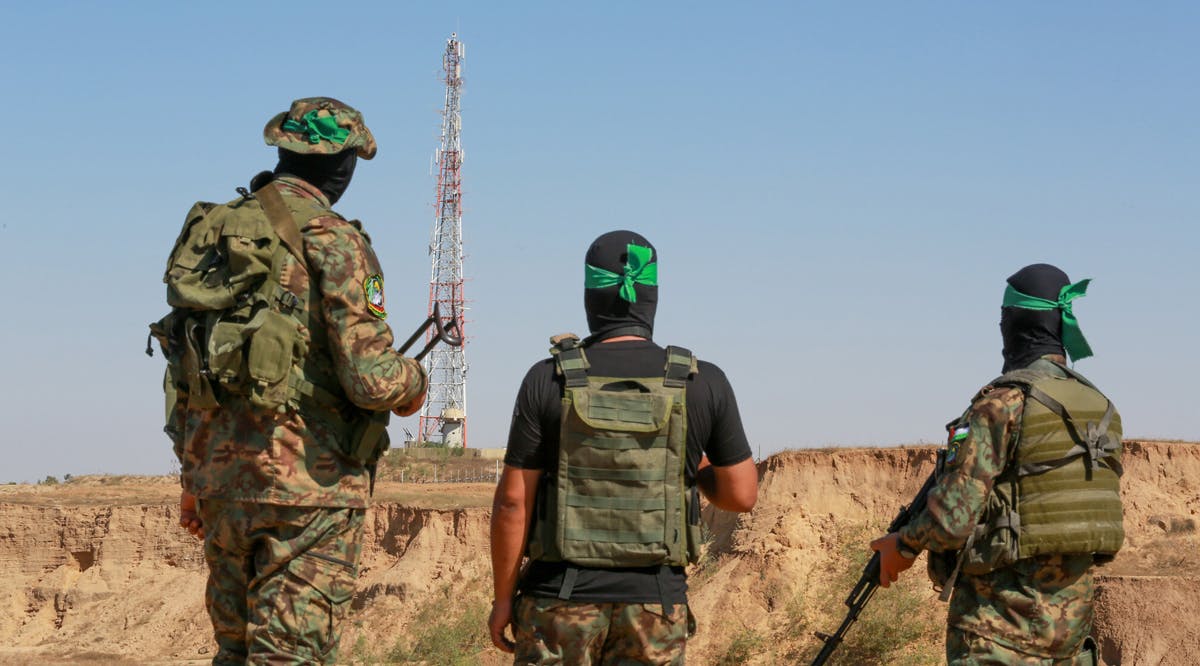 Iranian, Hamas Officials Discuss Response to Upheaval in Israel — Report
Top Iranian security officials and the Hamas terror group held a closed-door three-hour meeting last week to discuss a response to the societal upheaval in Israel sparked by the government's judicial overhaul, according to a report on Tuesday, July 25.
The meeting was attended by a senior commander from Iran's Quds Force, a part of the Islamic Republic Revolutionary Guards Corps that is responsible for extraterritorial operations, and two other Iranian security officials and officials from Hamas, according to British media.
The two sides agreed that the judicial crisis has already damaged Israel, but that they should not make any "direct interference" to exploit the situation because getting involved could allow Prime Minister Benjamin Netanyahu to deflect blame outward, to foreign enemies, the report said.
A Hamas source told the British media outlet that Hamas, Iran, and the Quds Force were holding discussions "over the whole situation," but would not discuss the meeting about the judicial overhaul. There was no immediate comment from official Iranian sources.
Iran backs Israeli enemies including the Gaza-based Hamas and Palestinian Islamic Jihad terror groups, and Lebanon's Hezbollah terror organization. Hezbollah's leader, Hassan Nasrallah, also gloated on Tuesday that Israel was on the "path to disappearance." (TOI / VFI News)
"God, we pray that You protect us from enemy forces that convene as soon as there is a hint of turbulence in our country. We ask that regardless of our internal conflicts we will be prepared and prevent other nations' malevolent plans, all the while enhancing our national spirit."
The articles included in this publication do not necessarily reflect the views or opinions of Vision for Israel. We try to provide accurate reporting on news pertinent to Israel, the Middle East, the diaspora, and Jewish issues around the world—and we hope that you find it both informative and useful for intercessory prayer.