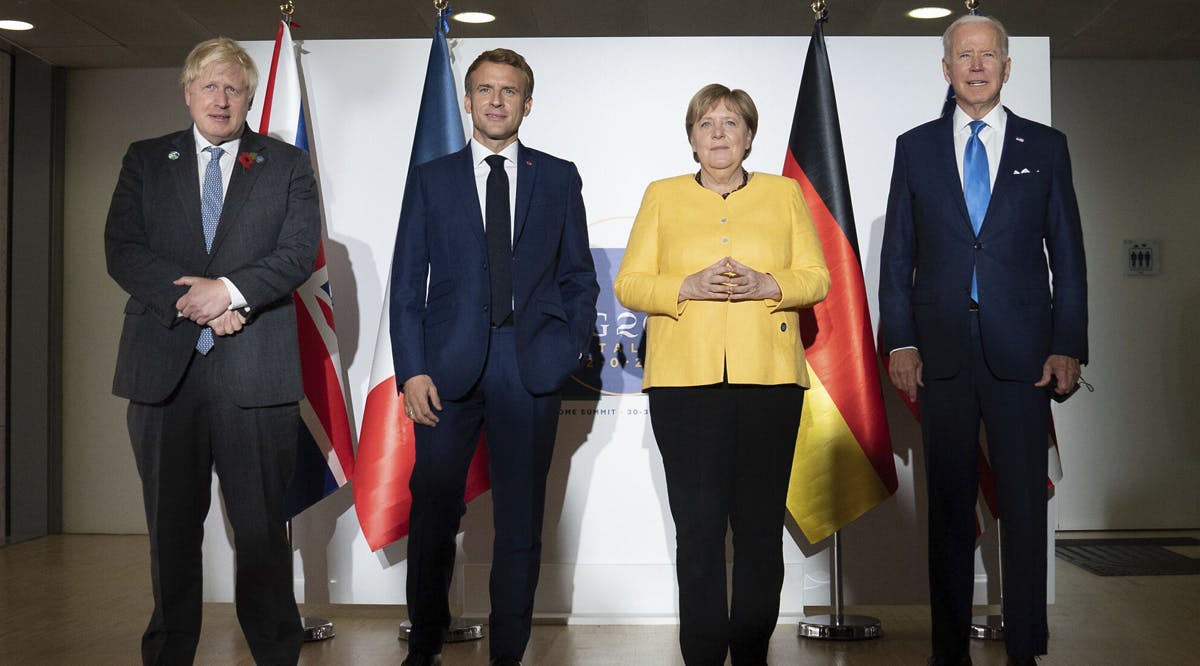 US in 'Lockstep' with Allies, Looking at 'All Options' on Iran over Nuclear Deal
The US is in full agreement with its allies on bringing Iran back into compliance with the nuclear deal, including willingness to look at "all of the options necessary" if diplomacy doesn't work, US Secretary of State Antony Blinken said Sunday, October 31.
Blinken was commenting on US President Joe Biden's talks on Iran with his German, French and British counterparts during the G20 summit in Rome.
"We are absolutely together in lockstep on how we are approaching the challenge of getting Iran back into compliance with the nuclear agreement," Blinken told CNN in an interview.
"And that's new because we've actually been at odds in recent years," he said, recalling that the Trump administration pulled out of the pact in 2018 while the other countries remained committed.
"But we do not yet know if Iran is willing to come back, and to engage in a meaningful way and get back into compliance," Blinken said. "If it isn't, if it won't, then we are looking together at all of the options necessary to deal with this problem."
The four countries, along with Russia and China, signed the Joint Comprehensive Plan of Action with Iran in 2015 under President Obama's leadership.
The UN's atomic watchdog has said Iran is increasingly in violation of the nuclear deal.
Iran, which has stalled indirect negotiations with the United States in Vienna regarding a mutual return to the nuclear deal, said last week that it would soon announce a resumption of negotiations to take place by the end of November.
Blinken said that the US, Britain, France and Germany were working with Russia and China toward Iran again adopting the full terms of the agreement, as they all agree "that would be the best path forward."
"We continue to believe that diplomacy is the best way to deal with… the threat posed by Iran's nuclear program," particularly regarding steps it has taken since the US pullout, which make the program "increasingly dangerous," Blinken said.
On Saturday, October 30, the US and its three European allies in the deal urged Iran to stop the advances it is making in its nuclear program in order "to avoid a dangerous escalation, which is not in any country's interest."
Biden also issued a statement in which he said if the US reenters the deal it will not again pull out unless Iran clearly violates its terms. (TOI / VFI News)
"God, we ask that you create a peaceful negotiation between countries, and protect Israel and Your children from war."
The articles included in this publication do not necessarily reflect the views or opinions of Vision for Israel. We try to provide accurate reporting on news pertinent to Israel, the Middle East, the diaspora, and Jewish issues around the world—and we hope that you find it both informative and useful for intercessory prayer.