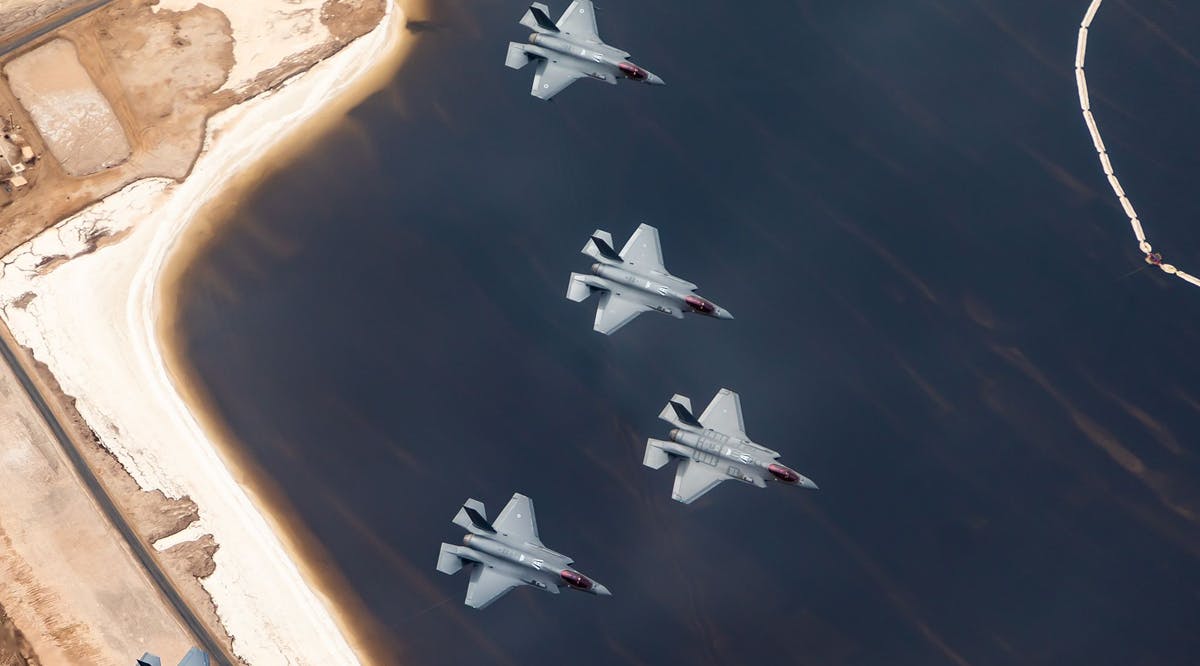 IAF to Start Training for Strike on Iran Nuke Program in Coming Months
The Israeli Air Force will begin practicing for a strike on Iran's nuclear program beginning next year, having set aside funding and updated its training schedule for the mission, The Times of Israel has learned.
In light of growing uncertainty regarding a return by Iran to the 2015 nuclear deal, known as the Joint Comprehensive Plan of Action, amid long-stalled negotiations with the United States, the Israel Defense Forces in recent months has ramped up its efforts to prepare a credible military threat against Tehran's nuclear facilities.
Following the signing of the JCPOA in 2015, Israel put the issue of a military strike on the Iranian nuclear program on the back burner, allowing the IDF to invest its resources into other areas. But following the US abrogation of the nuclear deal in 2018 and Iran's subsequent violations of the agreement since then — which picked up considerably ahead of and during the stalled talks — the matter has taken on renewed importance to Israel, which sees an Iranian nuclear bomb as a near existential threat.
In the beginning of this year, IDF Chief of Staff Aviv Kohavi announced he had instructed the military to begin drawing up fresh attack plans, and last week the government reportedly allocated billions of shekels toward making those plans viable.
In his speech to the United Nations General Assembly last month, Prime Minister Naftali Bennett declared that "Iran's nuclear program has hit a watershed moment, and so has our tolerance. Words do not stop centrifuges from spinning… We will not allow Iran to acquire a nuclear weapon."
Some aspects of the IAF's strike plan, which is still in the "draft" stage, could be ready within a short period of time, while others would take more than a year to be fully actionable. Preparing for such a strike has become a top priority for the Israeli Air Force and making the necessary preparations has required changes to its training schedule.
In addition to having to find ways to strike Iranian facilities that are buried deep underground, requiring specialized munitions and tactics, the Israeli Air Force will have to deal with increasingly sophisticated Iranian air defenses in order to conduct such a strike. The air force will also have to prepare for an expected retaliation against Israel by Iran and its allies throughout the region. (TOI / VFI News)
"God, we ask that you protect Israel from nuclear weapons and nuclear war."
The articles included in this publication do not necessarily reflect the views or opinions of Vision for Israel. We try to provide accurate reporting on news pertinent to Israel, the Middle East, the diaspora, and Jewish issues around the world—and we hope that you find it both informative and useful for intercessory prayer.