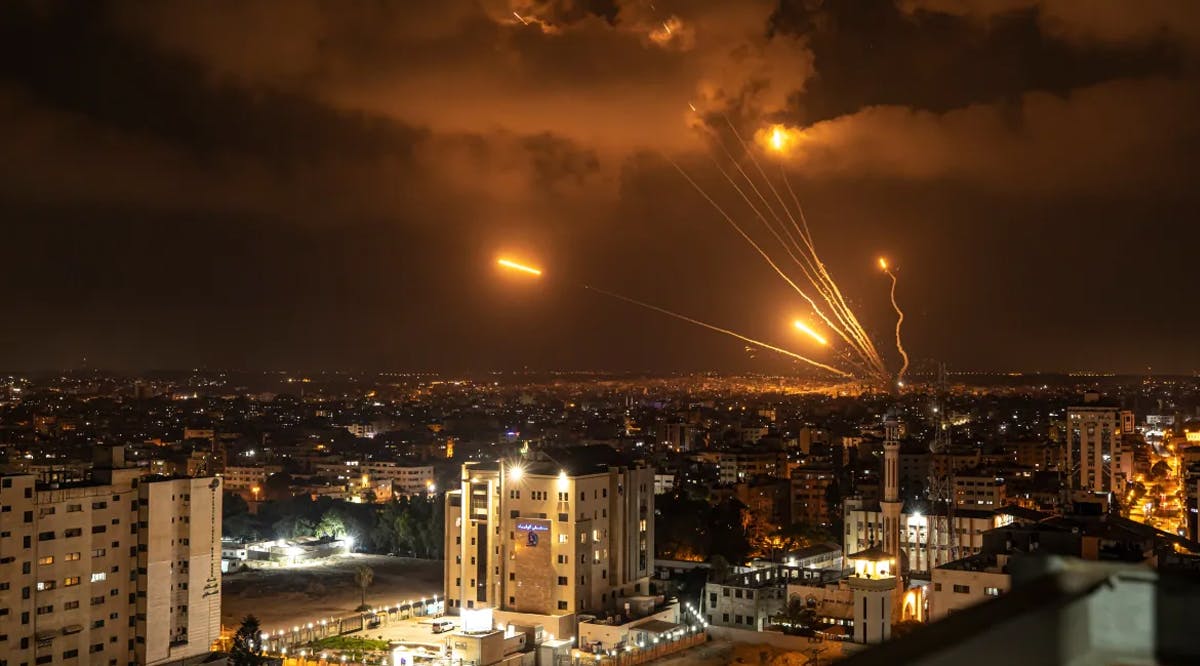 Over 1,000 Rockets Fired Toward Israel, Sirens Sound in Tel Aviv
Sirens blared in Tel Aviv on Saturday evening, August 6, as Operation Breaking Dawn continued against Palestinian Islamic Jihad in the Gaza Strip, as more than 350 rockets were launched toward Israel in the first full day of fighting. By the end of Sunday, it is reported that over 1,000 rockets had been launched against Israel.
The IDF said that the Iron Dome missile defense system was proving to be effective and had a reported interception rate of about 95 percent of rockets that it was launched against.
The first rockets were fired toward Israel shortly before 9 p.m. on Friday night, August 5, with sirens blaring in southern Israeli communities near the border as well as Sderot, Ashkelon, Ashdod, and Yavne. Sirens were also activated in the central Israeli cities of Rishon Lezion, Holon and Bat Yam, but the IDF later said that the sirens were a false alarm.
Rocket barrages continued throughout the day on Saturday with sirens also activated in the cities of Tel Aviv-Jaffa, Rishon Lezion, Bat Yam, Holon, Modi'in, and multiple others.
Barzilai Hospital in Ashkelon stated on Saturday afternoon that 20 people have been admitted since the beginning of the operation. According to the hospital, five were admitted for stress and 15 others with light injuries. (JPost / VFI News)
"God, we ask that you protect us and our families from rockets and bombs, that you cease the devastating hostilities that are already in place, and that you heal the wounded so that they can return intact to our communities."
The articles included in this publication do not necessarily reflect the views or opinions of Vision for Israel. We try to provide accurate reporting on news pertinent to Israel, the Middle East, the diaspora, and Jewish issues around the world—and we hope that you find it both informative and useful for intercessory prayer.