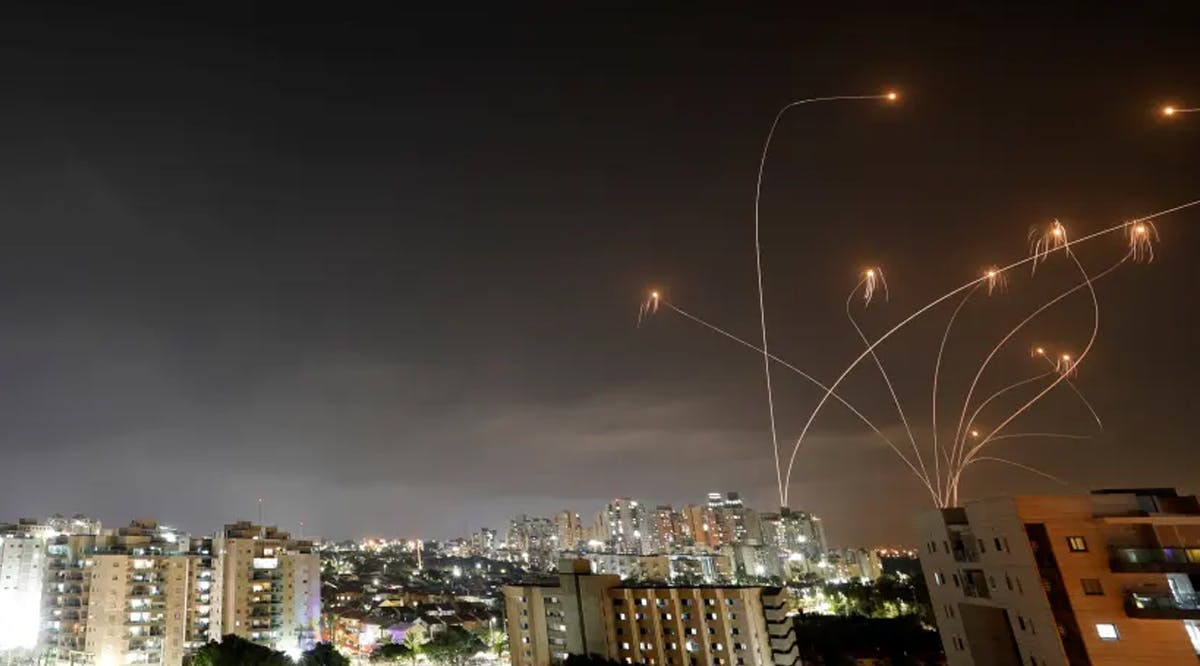 Over 1,200 Rockets Fired at Israel
The IDF released updated statistics Thursday, May 11, stating that 803 rockets had been fired at Israel as of 8 pm by the Islamic Jihad terrorist organization since the beginning of Operation Shield and Arrow.
Later, it was reported that as of Saturday, May 13, at 4 p.m., 1,234 rockets were fired at Israel in total, 976 of which made it into Israeli territory.
Thursday evening one person was killed and five people were injured when a rocket struck a residential building in the city of Rehovot. Also, red alert sirens were activated in the cities of Rishon Lezion, Holon, and Bat Yam in central Israel, however, the Iron Dome system intercepted the rockets fired at these cities, and there was no damage.
The IDF further stated that 620 rockets crossed into Israeli airspace on Thursday, while 152 rockets fell short in Gaza. 179 rockets were intercepted by the Iron Dome and David's Sling missile defense systems.
Since the beginning of Operation Shield and Arrow, 108 rocket launches by the Islamic Jihad terrorist organization from the Gaza Strip toward Israel failed and fell short, exploding inside the Gaza Strip itself.
Four uninvolved Gazan civilians, including a 10-year-old girl - Lynn Balal Ubed Elsalam Loch, Yazen Juda Alian, aged 16, Varami Shadi Hamdan, also aged 16, and Muhammad al-Shabaki, aged 51 from Beit Hanoun, have been killed inside the Gaza Strip as a result of failed rocket launches by the Islamic Jihad terrorist organization, sources said. (INN / VFI News)
"God, we pray for the families of those who have been lost during the attack against Israel and for those who are injured. May the latter experience a full recovery, peace, and comfort in the days to come. These incessant attacks prove the violent nature of our aggressors, so we ask for the protection of all Israeli citizens, as well as for the just punishment of the terrorists."
The articles included in this publication do not necessarily reflect the views or opinions of Vision for Israel. We try to provide accurate reporting on news pertinent to Israel, the Middle East, the diaspora, and Jewish issues around the world—and we hope that you find it both informative and useful for intercessory prayer.