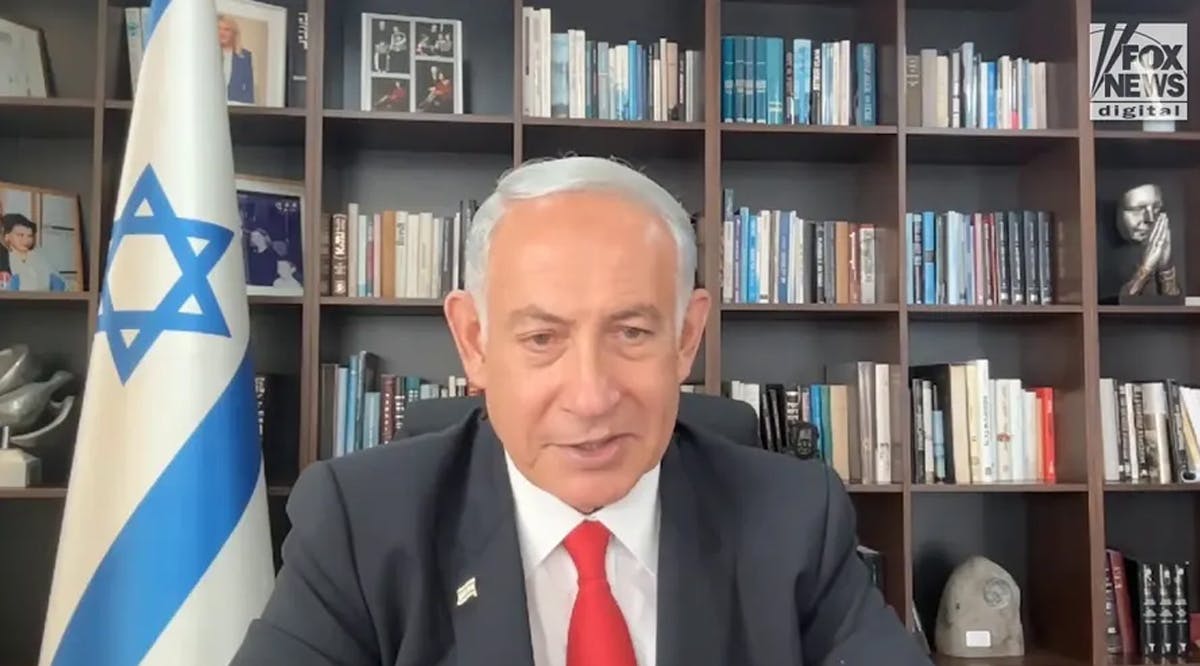 Putin Stands to Reap Benefits of Iran Nuclear Deal with US, Netanyahu Says
Former Israeli Prime Minister Benjamin Netanyahu has urged the United States to reconsider a nuclear deal with Iran, as any funds could end up helping Russia sustain its invasion of Ukraine.
"I believe that we should place heavy sanctions on Iran, and those who advocate lifting the sanctions, which is what this nuclear deal would do if it ever gets signed, would bring hundreds of billions of dollars not only to Iran, but to Russia's coffers as well," Netanyahu told American media in an exclusive interview.
"So the people are saying, 'Let's take a tough stance against Russia' – [it's] actually taking a soft stance when they are willing to lift the sanctions on Iran," added Netanyahu, who just released his memoir, "Bibi: My Story." "I'd be a lot more consistent on that."
Israel's election in two weeks will decide whether Netanyahu will return as prime minister after he narrowly lost the seat two years ago to a coalition of opposition parties. Netanyahu says that he approaches an election "assuming" that he will lose, but current polls show a slight majority in his favor. Israelis will go to the polls on November 1st.
Netanyahu said that his first point of business, should he return as prime minister, would be to "complete the circle of peace" he started with Arab nations when he and then-President Trump initiated four peace deals that comprised the Abraham Accords, and the next phase would be to bring in Saudi Arabia. (FN / VFI News)
"God, we ask that you protect the citizens of this world from territorial wars and nuclear attacks, and that you help our allies recognize that the Iranian deal could have even more drawbacks, by benefitting Russia and its troops."
The articles included in this publication do not necessarily reflect the views or opinions of Vision for Israel. We try to provide accurate reporting on news pertinent to Israel, the Middle East, the diaspora, and Jewish issues around the world—and we hope that you find it both informative and useful for intercessory prayer.