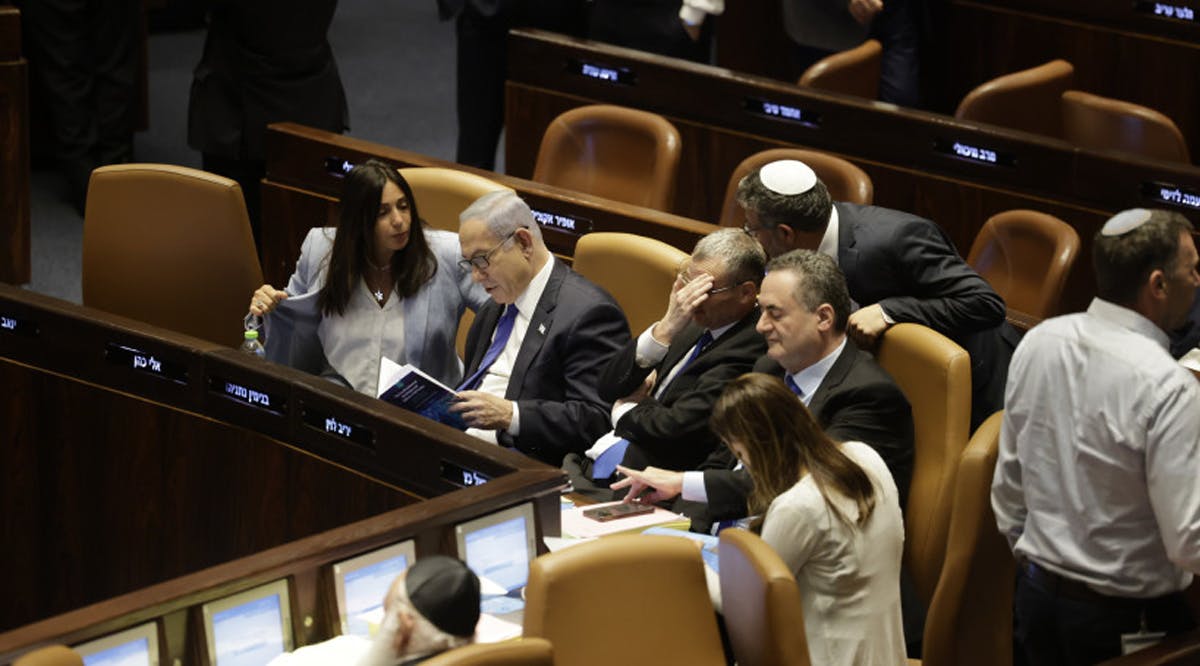 Reasonableness Bill Passes 64-0 after Compromise Falls at Last Minute
The reasonableness standard bill has officially passed into law, marking the first bill in the government's contentious judicial reform to pass into law after six months of fierce public debate and negotiations on a possible compromise that lasted until the last minute.
The opposition boycotted the vote, and the final tally was 64-0. Every member of the coalition voted in favor of the bill. The voting on the bill's second reading included 140 objections and lasted a number of hours. The voting began after a marathon 26-hour debate that began on Sunday at 10:00 a.m.
Justice Minister Yariv Levin and Knesset Constitution, Law and Justice Committee chairman MK Simcha Rothman (Religious Zionist Party) summed up the debate.
The drama continued until the very last minute, as negotiations over a compromise continued between MKs in the plenum itself throughout the vote, with President Isaac Herzog reportedly speaking on the phone at one point with Shas chairman MK Aryeh Deri, and representatives of the President's Residence speaking on the phone to Netanyahu as well.
The "reasonableness standard bill" is an amendment to Basic Law: The Judiciary, that would block Israel's courts from applying what is known as the "reasonableness standard" to decisions made by elected officials.
The bill's current wording bars the use of the standard for decisions made by the prime minister, the cabinet as a whole, or any specific minister. It also bars its use against a minister's decision not to use his or her authority and on ministers' appointments of government workers. (JPost /VFI News)
"God, we pray that You help our leaders in making the right decisions for our country and its citizens. We pray that the conflicts in Israel will soon be resolved and that every Israeli will be treated fairly and impartially by the judicial system and the government alike."
The articles included in this publication do not necessarily reflect the views or opinions of Vision for Israel. We try to provide accurate reporting on news pertinent to Israel, the Middle East, the diaspora, and Jewish issues around the world—and we hope that you find it both informative and useful for intercessory prayer.