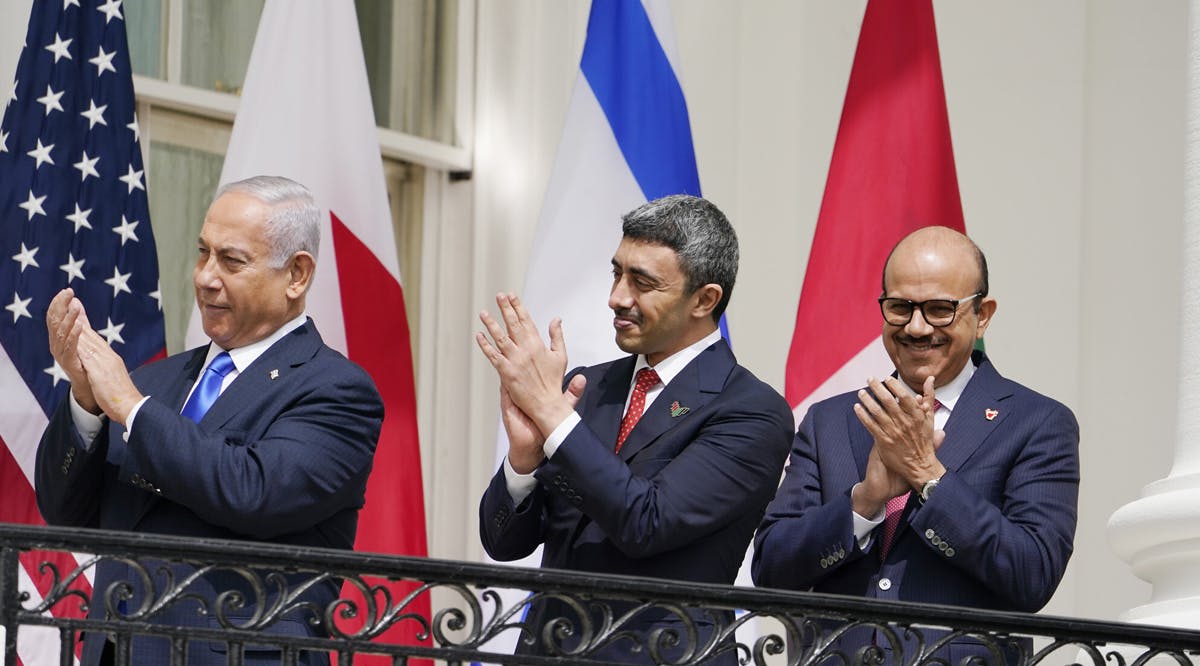 Top UAE and Bahraini Officials Wish Jews Happy New Year
A senior adviser to the king of Bahrain and the United Arab Emirates Foreign Minister Abdullah bin Zayed Al Nahyan both tweeted out Rosh Hashanah greetings just days after their countries signed historic normalization agreements with the Jewish state.
"Wishing my Yehudi (Jewish) friends in Bahrain and around the world a prosperous Shana Tovah," wrote Khalid al-Khalifa, a diplomatic adviser to Bahraini King Hamad bin Isa Al Khalifa.
Bahrain is home to a tiny Jewish community and has long been tolerant of all religions, but until recently there was no public Jewish life in the kingdom.
Jews, mostly of Iraqi origin, have been living in the kingdom since the 1880s.
The community welcomed Bahrain's normalization with Israel, calling it "a historic moment that we have never expected to see in our lifetime."
Al Nahyan followed up his Bahraini colleague's post with a Hebrew tweet of his own, in which he wished his followers a "happy new year." (TOI / VFI News)
"Remember not the former things, nor consider the things of old. Behold, I am doing a new thing; now it springs forth, do you not perceive it? I will make a way in the wilderness and rivers in the desert." —Isaiah 43:18-19
"God, we ask that you continue to foster peace and goodwill among nations."