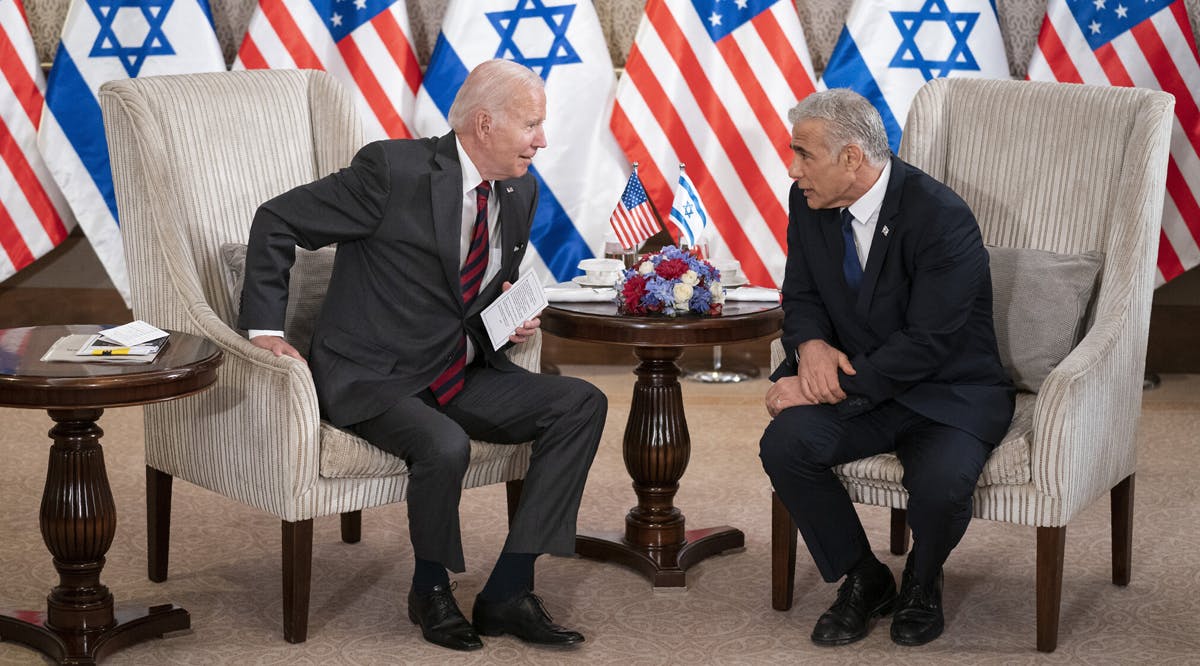 'There Will Be No Nuclear Iran,' Lapid Vows after Meeting with Biden
Visiting US President Joe Biden and Prime Minister Yair Lapid met in Jerusalem on Thursday, July 14, where they discussed stopping Iran's nuclear program and building a coalition of moderate nations in the Middle East among a series of issues of concern between the two countries.
"Yes, Mr. President, of course, we… also talked shop about Saudi Arabia and your trip there, which is extremely important to Israel — trying to build a more moderate coalition here in the Middle East, long needed," said Lapid after the meeting, sitting beside Biden.
"We have discussed the Iranian threat — and what we think is the right thing to do in order to make sure, which is something we share, there will be no nuclear Iran. This is not only a threat to Israel but to the [whole] world. And we discussed some other issues we're going to keep to ourselves," Lapid said.
Biden said the two leaders "talked about how important it was, [and] I talked about how important it was from my perspective, for Israel to be totally integrated into the region, and complete its integration." He emphasized that "the vast majority of the American public, not just my administration, is completely devoted to your security, without any if, ands or buts — without any doubts about it." (TOI / VFI News)
"Lord, we ask that you protect Israel and the whole world from nuclear threats."
The articles included in this publication do not necessarily reflect the views or opinions of Vision for Israel. We try to provide accurate reporting on news pertinent to Israel, the Middle East, the diaspora, and Jewish issues around the world—and we hope that you find it both informative and useful for intercessory prayer.