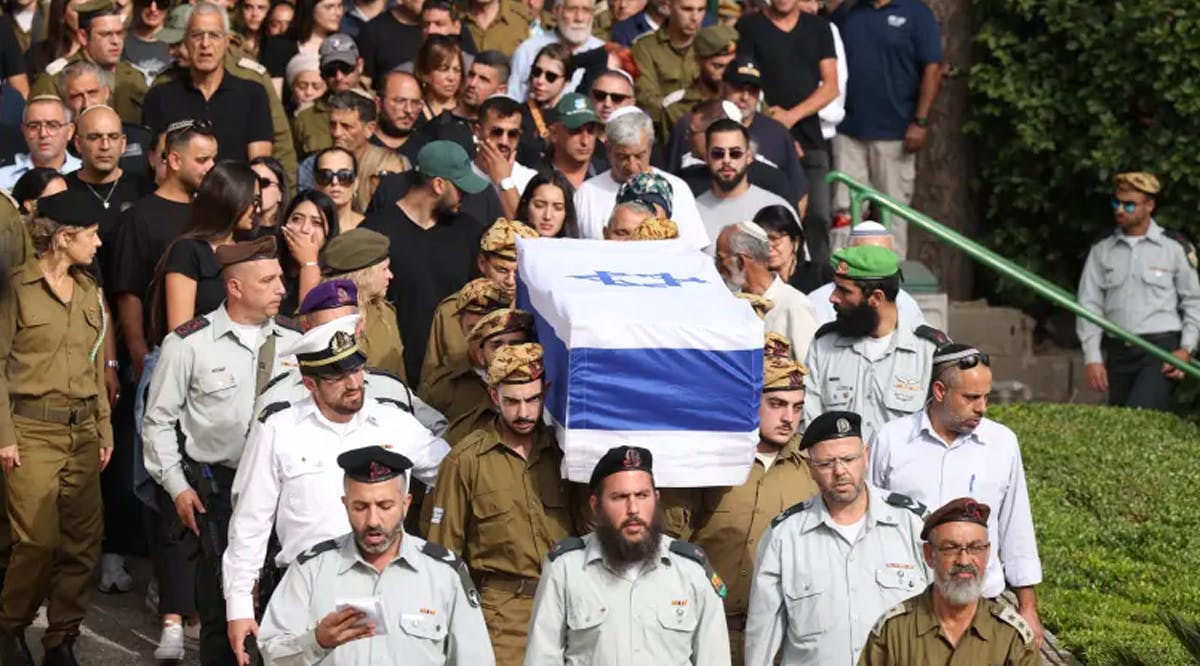 Three Israeli Soldiers Murdered on Egyptian Border Laid to Rest
The funerals of the three soldiers who were killed by an Egyptian police officer at the Israeli-Egyptian border on Saturday, June 3, were held on Sunday afternoon.
The Egyptian policeman shot and killed two of the Israeli soldiers, Sgt. Lia Ben-Nun and St.-Sgt. Uri Itzhak Ilouz, sometime between 6 a.m. and 7 a.m. on Saturday morning.
The soldiers were manning a guard post near the border and were found lifeless at the post around 9 a.m. by an officer who had been sent to check on their wellbeing after they failed to respond to their radios. Immediately after, military officials declared a terror incident in the area and began searches.
The intruder was spotted by a drone and soldiers converged on his position. The attacker opened fire at a group of soldiers approaching the area — some 200 meters (656 feet) away — fatally hitting St.-Sgt. Ohad Dahan. Several minutes later, another group of soldiers closed in on the Egyptian, killing him. One non-commissioned officer was lightly wounded in the second clash before noon.
Sgt. Lia Ben-Nun's funeral began at 4:30 p.m. at the military cemetery in Rishon Lezion. Ben-Nun was 19 years old and from Rishon Lezion. She was promoted to the rank of sergeant after her death, the IDF announced.
St.-Sgt. Ohad Dahan was laid to rest at 5 p.m. in the military plot of the cemetery in the southern Israeli town of Ofakim. Dahan was 20 years old when he was killed. He was from Ofakim and posthumously promoted to staff sergeant from sergeant.
St.-Sgt. Uri Itzhak Ilouz's funeral took place at 5 p.m. at the military cemetery in Safed, in Israel's north. Ilouz was 20 years old when he died and like Dahan, he was posthumously promoted from sergeant. (JPost / VFI News)
"God, we pray for the families of the three soldiers who were murdered on Saturday and ask that You comfort them. We ask that the criminal quickly receives the sentence he deserves and that no such incidents happen again in Israel."
The articles included in this publication do not necessarily reflect the views or opinions of Vision for Israel. We try to provide accurate reporting on news pertinent to Israel, the Middle East, the diaspora, and Jewish issues around the world—and we hope that you find it both informative and useful for intercessory prayer.