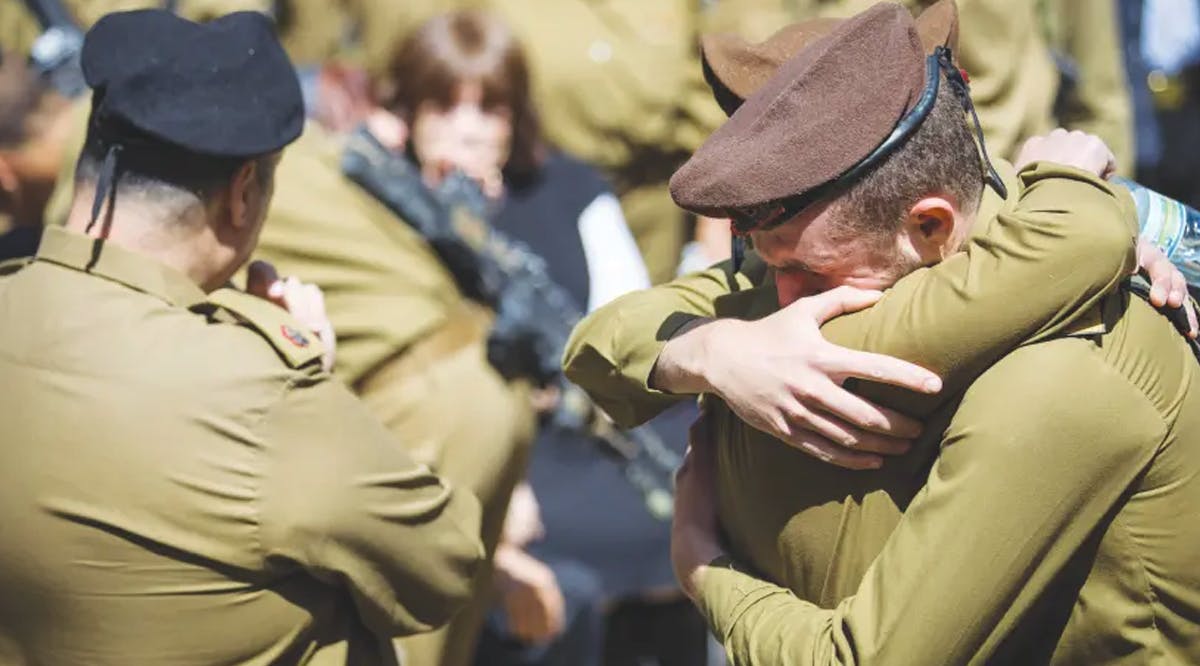 Remembrance Day: 43 Fallen IDF Soldiers in the Past Year
A total of 43 deaths were added to Israel's list of fallen soldiers between the previous Remembrance Day until now, the Defense Ministry announced on Friday morning, with another 69 disabled persons dying as a result of injury in defense services.
Major ceremonies at the Western Wall, the National Hall for Israel's Fallen in Mount Herzl, and at Yad LaBanim Memorial Center in Jerusalem are set to take place on Remembrance Day Eve, Tuesday, April 13. However, this year attendance will be restricted to Green Pass holders. Only people with a vaccination certificate or a certificate of recovery will be allowed to attend the ceremonies, and only 5,000 people will be allowed to attend the Western Wall ceremony.
During Remembrance Day, bereaved families will be allowed to visit the cemeteries without COVID-19 limitations. (JPost / VFI News)
Lord, we pray that you will bring comfort to the families who lost their loved ones in the wars of Israel and due to terrorism. May they come to know their Comforter and Messiah.
But as it is, they desire a better country, that is, a heavenly one. Therefore God is not ashamed to be called their God, for he has prepared for them a city. - Hebrews 11:16
The articles included in this publication do not necessarily reflect the views or opinions of Vision for Israel. We try to provide accurate reporting on news pertinent to Israel, the Middle East, the diaspora, and Jewish issues around the world—and we hope that you find it both informative and useful for intercessory prayer.